Discussion Starter
•
#1
•
Got this thing through T-Mobile retentions to replace my broken iPhone with. I enjoyed it a lot but I have to upgrade to a 3G phone due to new living situations. The internet sucks at my apartment and it's my cheapest alternative for high-speed :x
I found this phone is much more efficient at some of the things the iPhone is not. GPS works great (used it to navigate all around FL on vaca), EDGE is the fastest available (I hit around 280kbps on speed tests tethered to my Macbook!), camera is the best i've had on any cell phone (3MP w/ autofocus, much nicer than similar cameras), and everything else on the phone works solid. Coming from the original iPhone I was very pleased.
I covered it with a skin I purchased from phantomskinz.com, which is sort of like InvisiShield but it doesn't have that weird orange-peel like texture to it (Way nicer looking too). They sent me 2 skins, which I will include the second, so if you don't like how I applied this skin you can rip it off (which you can do problem-free) and re-apply a piece, or just rip the whole thing off if you don't like it, then put the new one on later if you feel like it...yeah...you get the picture. Not only that, I'm including the OEM RIM Silicone case which is great protection in itself. The pouch that came with it is also very cool as it contains a magnet that will lock & suspend the device whenever it's in the pouch - probably my favorite feature.
It is hard to determine from the pictures, but I guarantee you there is not a single scratch on the phone. It is in genuine like-new condition. My camera has a knack for highlighting dust, but rest assured it will arrive as clean as possible. Note I also include a 2GB card with the phone.
The phone is unlocked, which I did through TMo customer care. They gave me the official unlock code to which I applied using an AT&T sim. Note that it has the TMobile branding on it however. This doesn't matter to whatever carrier you use it on though, it will work on all GSM carriers.
Here are the tech specs from the TMo website;
http://www.t-mobile.com/shop/phones/Cell-Phone-Detail.aspx?cell-phone=BlackBerry-Curve-8900
-
note that it says a blackberry service plan is required. This is bs. I used my 5.99 T-Zones data plan and the internet worked fine. The only thing you miss out on is the Blackberry Email services and the App World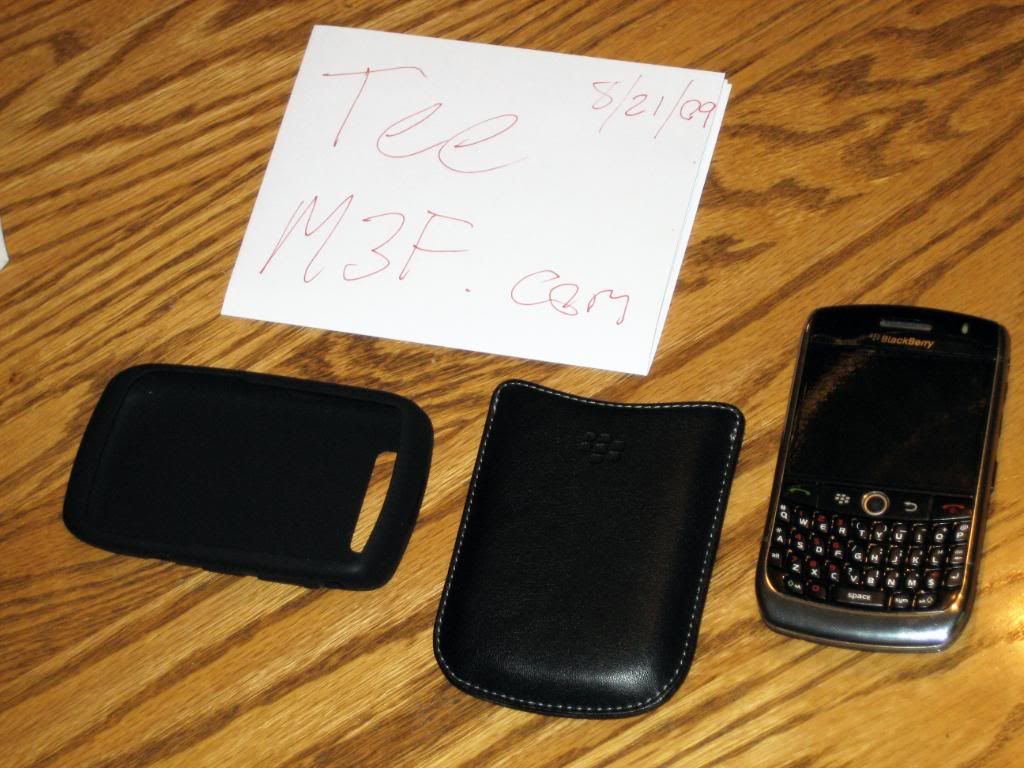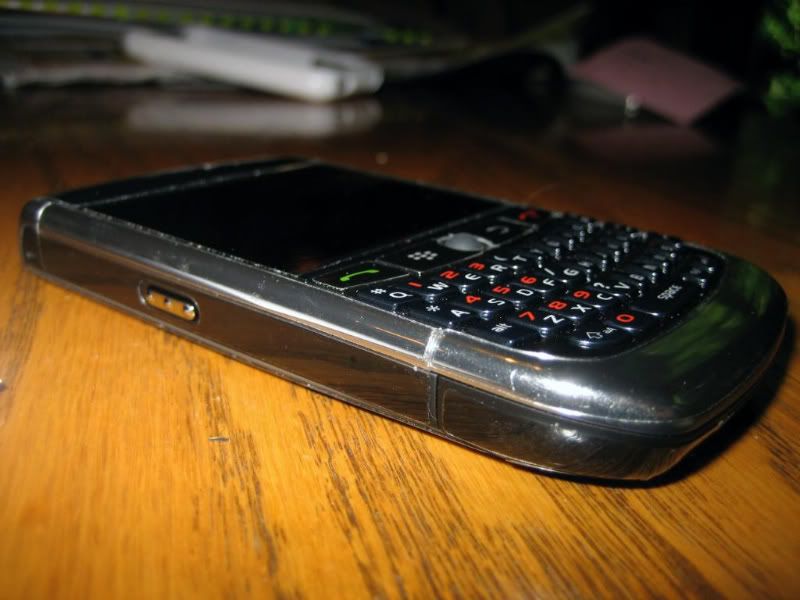 Since new unlocked 8900's retail around $450 I'm asking
$280 shipped
!