Discussion Starter
•
#1
•
Well hello everyone i should be posting more and more as i get sucked more and more into the whole mazda thing..
I've been lurking on the site since i first started considering a three back in august
I ended up purchasing a 07 M3 Touring in galaxy gray with a black interior.. So obviously its got the 2.3 and for myself 5 speed
The extras are the sunroof/6cd, and all weather floormats..
I bought the car on Oct 31st from reedman auto toll with a pleasent experience, and i paid just 17,800 for it.
Right now its all stock, i'm in the process of adding a amp and sub but trying to figure out the wiring... and i will be tinting it also very shortly..
I also drive a 89 mustang that is my baby it only comes out on sunny days and when people challenge me
Here's the mazda More pics later...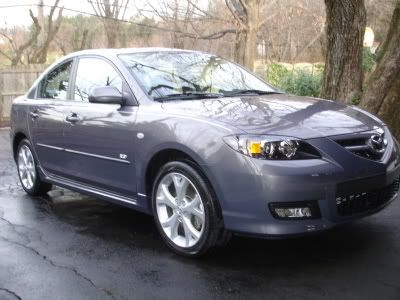 And here's the stang...