Couple questions about planning my 3 setup for STF.
1. Was there a possibility that I could have ordered my '08 Hatchback Sport (sunroof, power options) with no a/c? How about with no rear wiper?
2. Is the Whiteline offset front LCA big bushing STF legal? It was ST/SP legal on my Evo, but only because of the way the LCA and bushing interact. But I remember reading that it was not legal on the Subies. The design of the Subie is very similar to the 3.
Here is a pic of my Evo arms with an offset bushing for more caster. These are spherical, so not technically ST legal, but the design is legal if it were poly.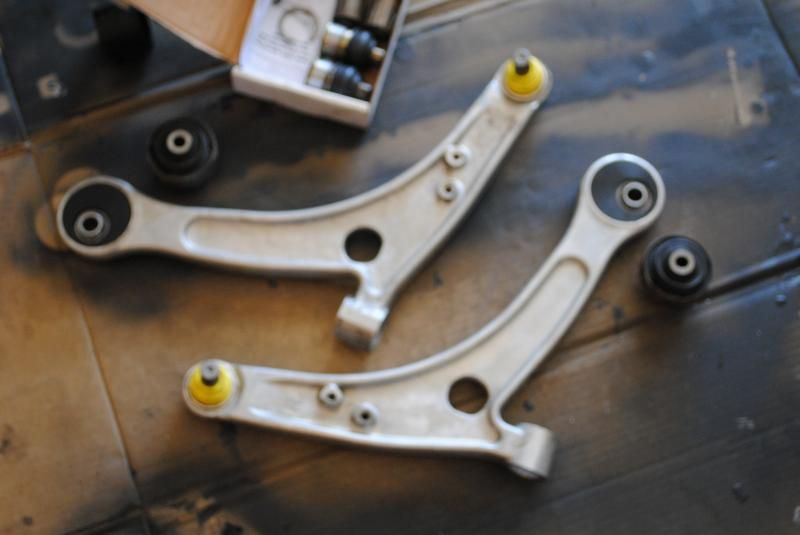 Anti Squat/Dive was achieved by spacing the bushing up or down in relation to the subframe, which I know isn't ST legal because it technically moves the mounting point. And for the same reason, I question whether the Whiteline + caster bushing is legal, even without anti-whatever.
May have some more general STF questions that I'll add to this thread.
Thanks!