Discussion Starter
•
#1
•
For sale is a (One) Sprint Touch Pro 2 phone. New in box with all retail accessories. Clean ESN
The phone has never been opened from the packaging so it still has Win Mobil 6.1 installed. However, Sprint just released 6.5 which gives the phone a complete makeover and is what I was using on a previous phone. I can unwrap the phone and install 6.5 if you dont feel comfortable doing it, that way you're ready to go. Lots of forums out there to customize the phone as well. Just a great fun phone. Think it has a bigger touch screen than the iPhone, and its keyboard was rated the highest of all current phones because it has the exact key placement as a full size computer keyboard.
Has TV out as well. One cool thing about the TV out is you can put your dvd's on your memory card, hook it up to your navi or regular television and play all of your movies. I had my old TP2 (not this one) hooked up to my Avic D3 for a while). You of course need to buy the TV cable ($10 on eBay).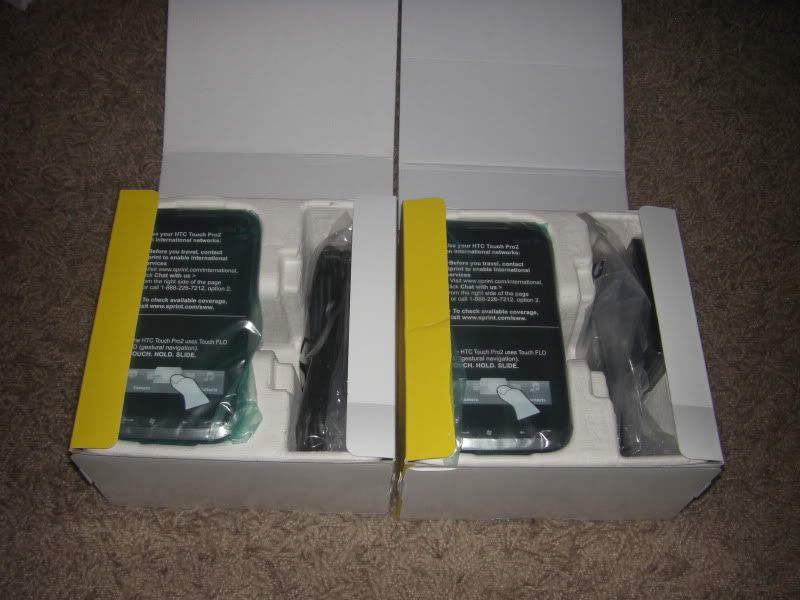 I ship priority 2-3 day mail with delivery confirmation. Any questions feel free to PM me or email me:
[email protected]
This is for sale locally as well so hit me with a reasonable offer, I'd rather give it to a forum member.
$330 shipped with tracking.
Thanks