Discussion Starter
·
#1
·
OK.....let's try this again.......
2008 OEM Mazda 3 wheels. On the car for 18k miles and still look brand new. They are perfectly straight, no curbing and I can't find a scratch on them. Still mounted and balanced and ready to go.
Tires are 225/50-16 - Kumho Ecsta SPT's. AWESOME grip in dry and wet. Fronts are brand new with maybe 100 miles on them. Rears have about 30-35% tread left and about 15k miles.
TPMS are the OEM ones with the car.
I'd like to get $350 for the wheels and tires and $450 for the wheels, tires and TPMS. PM me if you're interested in them
LF:
LR:
Left:
RR:
RF: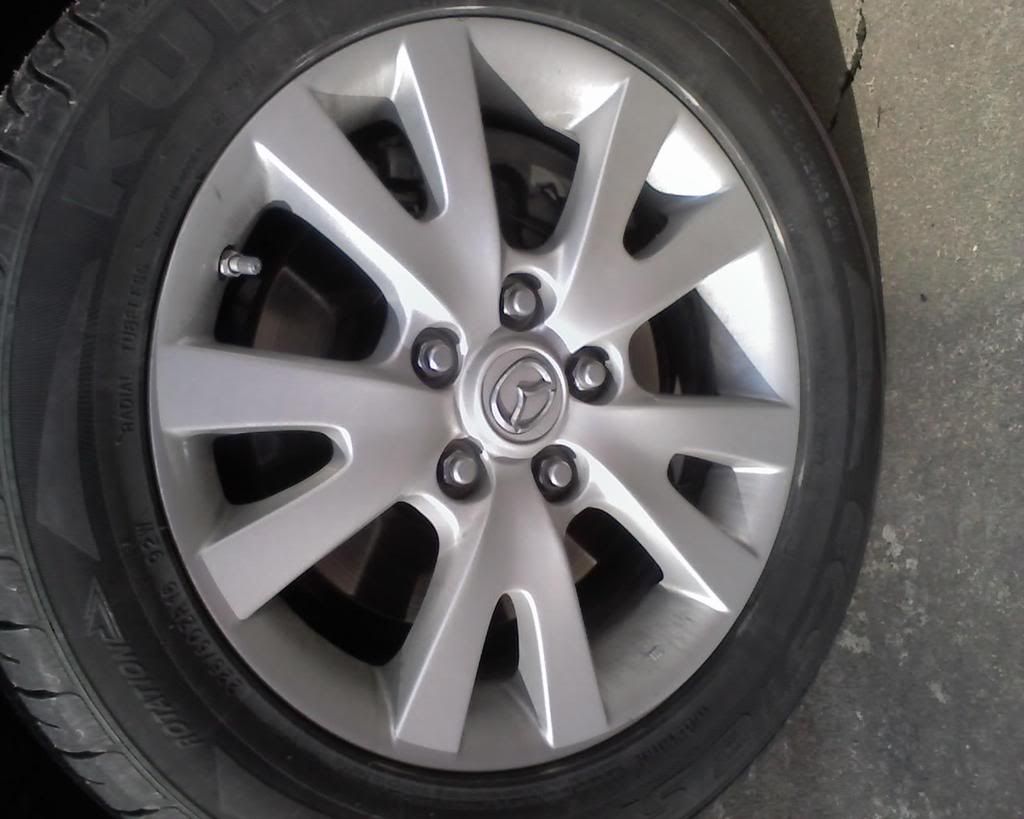 Rear tires:
Front tires:
Right: