Discussion Starter
•
#1
•
EDIT -- SOLD.
2008 Lilliput 629 7" VGA Touchscreen 629GL-70NP LED Backlight
Link to item specs where I purchased it:
http://store.mp3car.com/2008_Lilliput_7_VGA_Touchscreen_629GL_70NP_LED_p/mon-016.htm
Touch Screen: four-wire resistive touchscreens
Inputs: 1 VGA input and 2 RCA inputs, 1 AUDIO input
Built-in Speaker
Infrared Remote Control
Input Voltage: DC 11-13V
Power Consumption: <8W


Screen size: 7 inches diagonal
Physical dimensions (in): 7.33W x 5H x 1.5D
Ratio: 16:9 wide TFT screen
Native Resolution: 800x480
Resolution Range: 640x480 up to 1280x1024
Dot Resolution: 2400 x 480 (= 1,152,000 dots)
Color configuration: RGB stripe
Video system: PAL/NTSC
2 Video inputs plus 1 Audio input
VGA input
Touchscreen display (USB interface)
IR remote control
Full function OSD control (Multi-language)
Audio output: Speaker built-in
Video input signal: 1.0Vp-p, composite video
High resolution and no radiation
Computer display/S-video/DVD/VCD/Security system/Navigation system compatible
(Rear view camera connectible)
Mount type: Dash board
Power input: DC 12V


Whats in the box:

AC Adapter
DC 12V Car Power Cord
A/V Cable
VGA and USB combined Cable
Remote Controller
Driver Disk for touch screen
AUTO Bracket (Stand)
Operation Manual
I purchased this in January of 08. It was rarely used in my short lived carputer. It is in perfect working condition, it includes all of the original parts except the driver CD for the touchscreen, which can be downloaded from lilliput's site. This is the LED backlit version that is much brighter than the older models, and it has a higher contrast ratio (good for viewing it in the sun).
I am asking $225 shipped, $75 off the normal price and free shipping.
Check my ebay feedback for username mry7676:
http://feedback.ebay.com/ws/eBayISAPI.dll?ViewFeedback2&userid=mry7676&ftab=AllFeedback&myworld=true&seeallfeedback=See All Feedback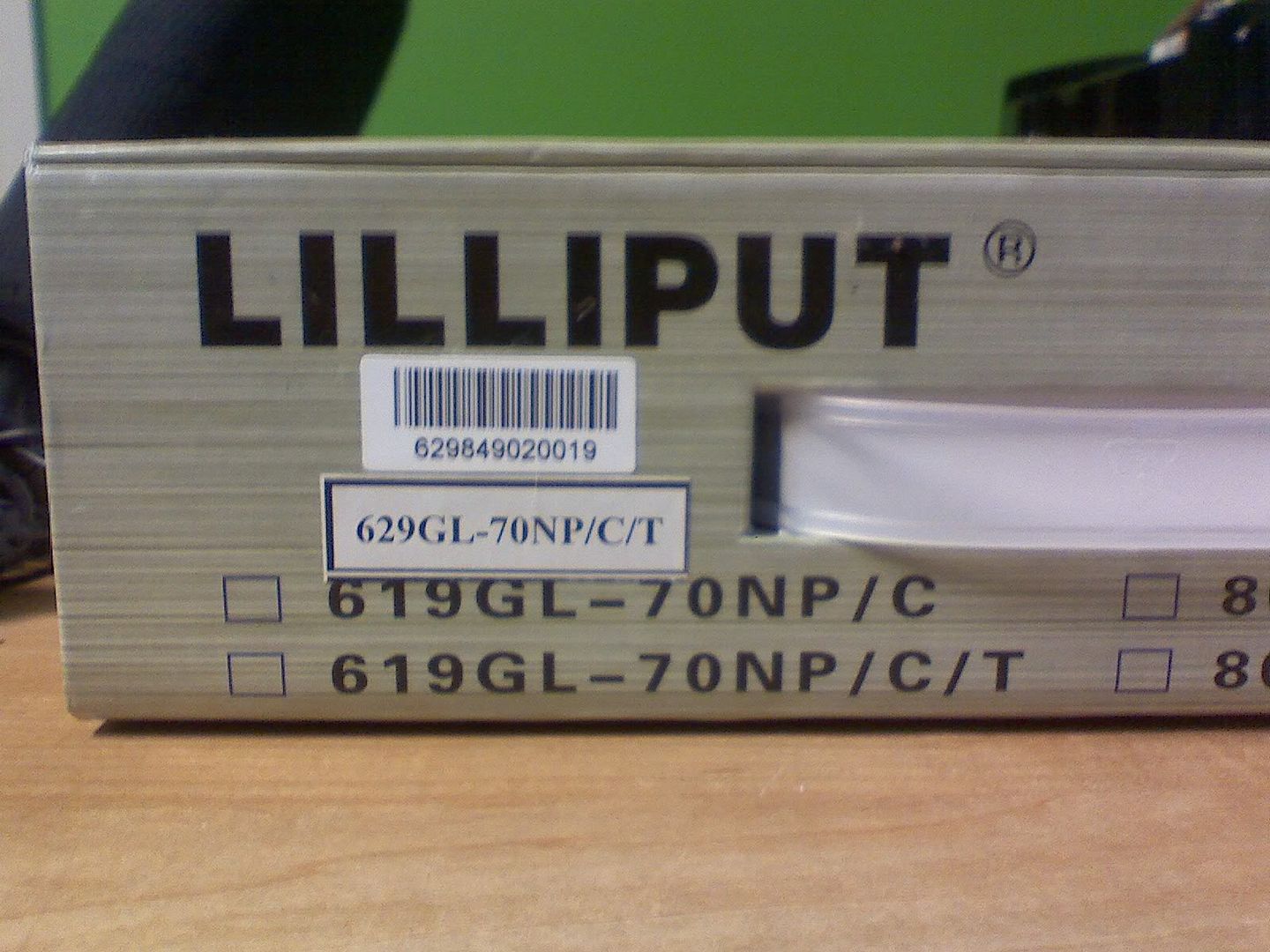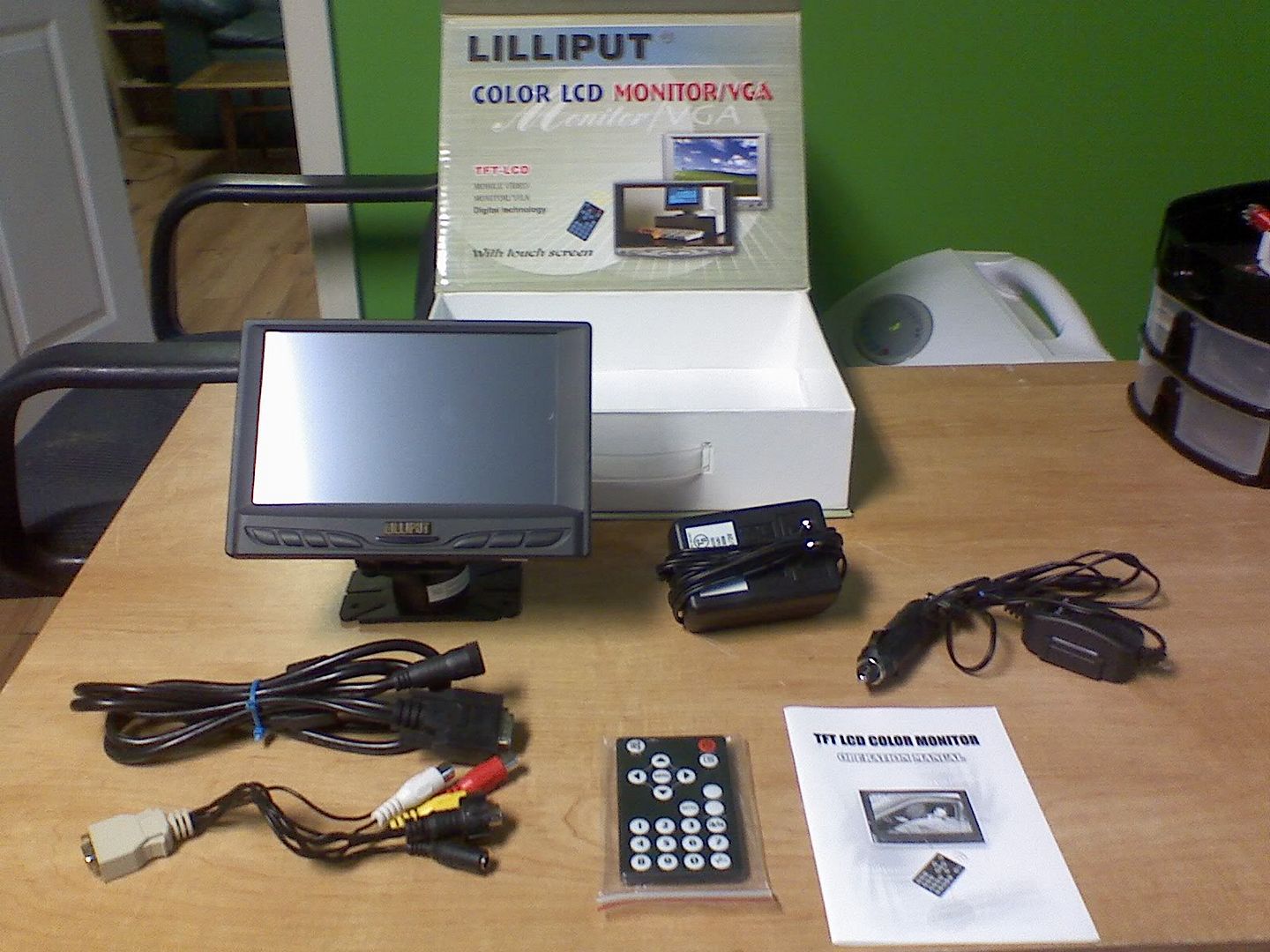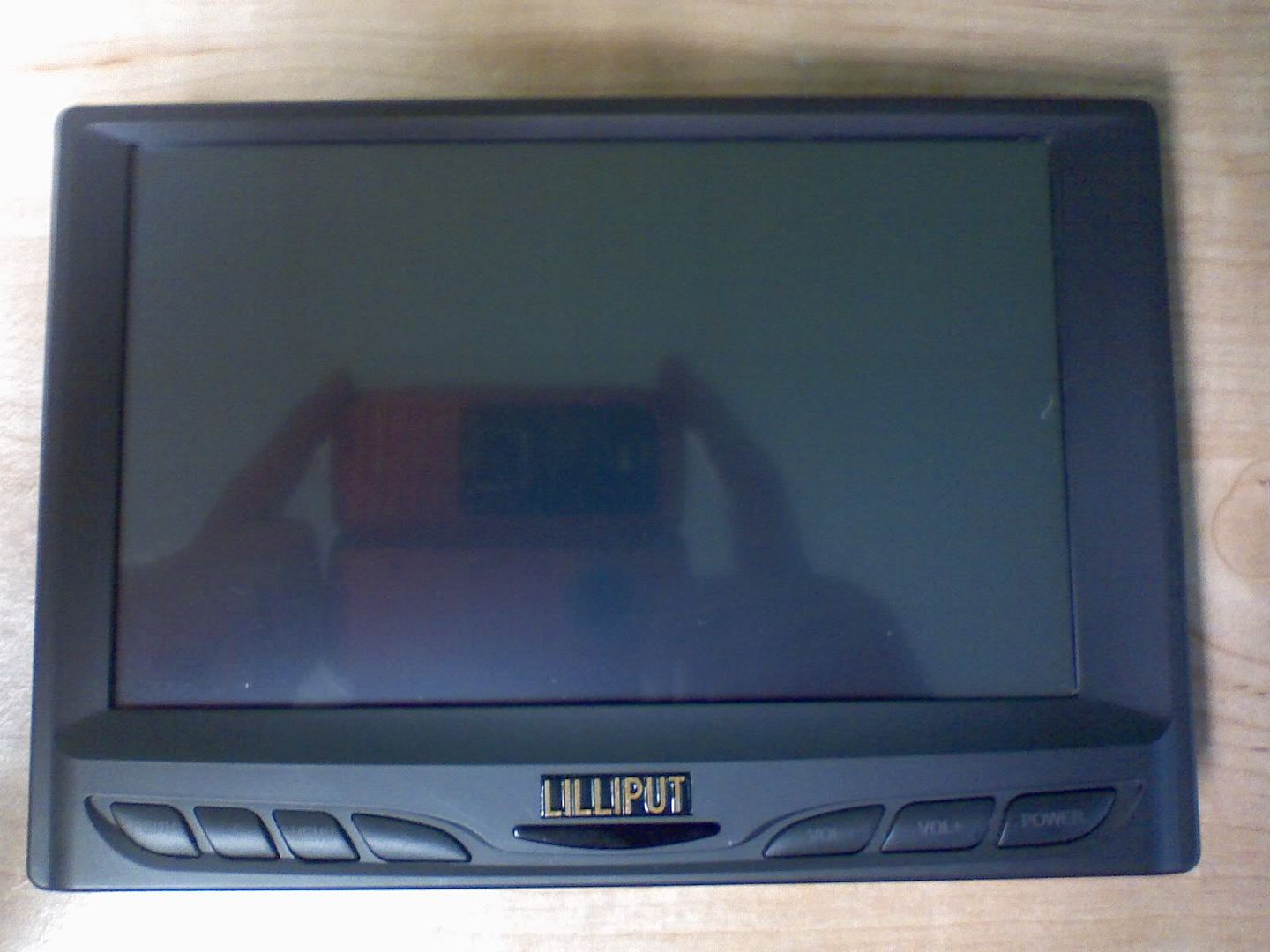 The sticker is still on the mounting stand, as I did not use it.