Discussion Starter
·
#1
·
A while back I ordered a ebay special intake, the piping is routed and fits together like the Injen CAI. As for quality I do not see anything wrong with it. I am sure the polished finish wont look the best in a few more years but I plan on painting it.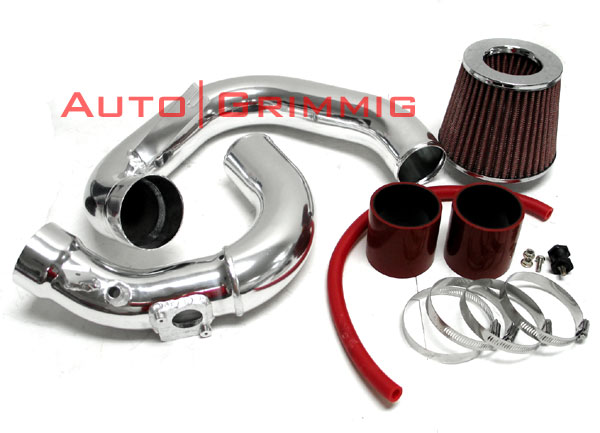 and here is an injen just for visual comparability
Pros-
Looks good
Easy on the wallet
Uses the Injen design and you can get the instructions from Injen.com
Good quality
Has a unique whistle at really low rpms when on the throttle
on ebay and if you dont ebay then its also on k2motor.com the ultimate rice shop.
Cons-
Not a name brand (some people are decal whores and need a decal for every part lol)
The filter that was sent with it was a 2.75'' filter, the end pipe is 3'' so they did do an exchange on the filter.
Couplers aren't the greatest but they work.

Summary:
If you are looking for some preformance and dont want to spend a lot on an intake or use it for other parts (like BSD) you can get more for your buck, The quality is not bad so for the people who say they would not put one on their vehicle due to that are idiots, they are all made from the same thickness tubing and tig welded by robots. All you are really paying for is the name and a better filter.
I give the product a 9/10 rating on quality and practicality.
Ebay UDP Set Coming soon.