Discussion Starter
·
#1
·
Now Asking:
Plane, $30+ ship, Heli, $100+ship
Offers accepted, especially if I don't have to ship! I want this stuff gone.
Basic plane, 2 ch. "firebird" in what I'd call "well used" condition. Wing is repaired, and (at least used to be) easily replaced. I might even have a replacement one. Worked fine last I used it. I'd check it out before selling.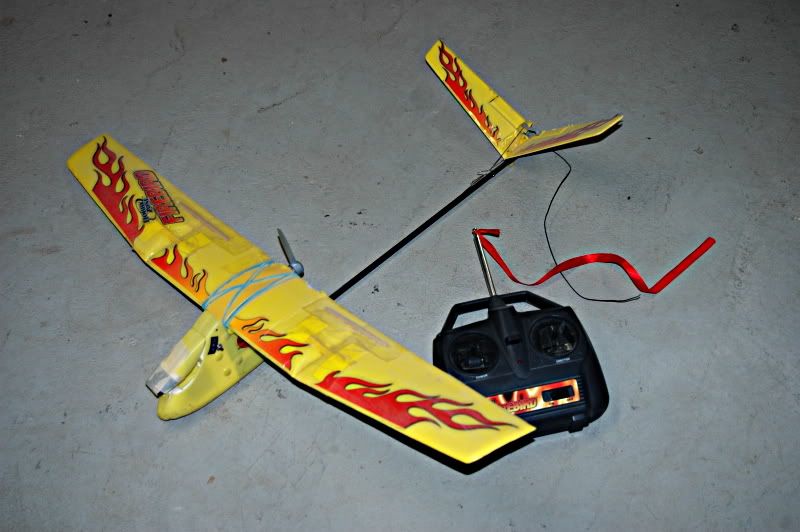 Koysho buggy. Nitro powered, and has been taken apart a bit over the years. I'll find the servos before sale, but expect to need some nuts/bolts etc. Also will require new fuel tank/lines.
Radio is in the picture with the heli. I have a glo-plug igniter & charger around somewhere too. Extra tires
SOLD
[IM G]http://i220.photobucket.com/albums/dd8/xxguitarist/1233784432.jpg[/img]
[IM G]http://i220.photobucket.com/albums/dd8/xxguitarist/1233711085.jpg[/img]
Century hummingbird Heli. Tailfins are broken off, otherwise in good condition. JR quattro radio and R610M reciever. Two batteries.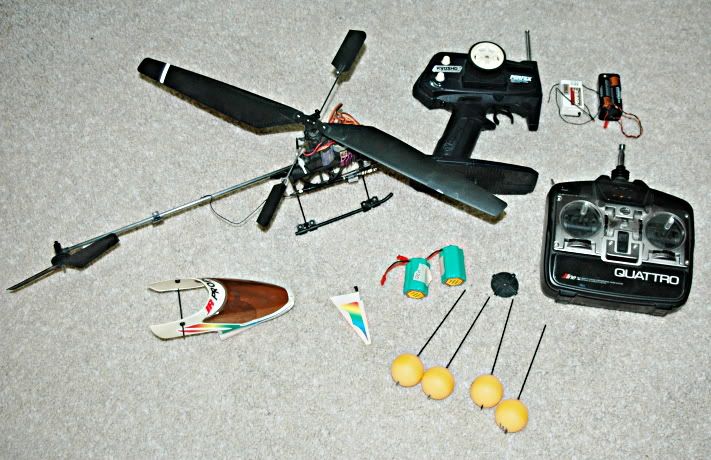 Welcome to make offers, and I will get back to you with details, otherwise just looking to see if there is any interest on here or if I should clean it up and Ebay it.

Let me know
I'll consider trades for an electric RC car, MS3 parts, and maybe snowboard stuff. Preference would be paypal though.
I won't consider anything for sale until I can test everything out and give full condition description.
Price ranges around 50, 80, and 150 respectively.