Discussion Starter
·
#1
·
I figured I'd start a discussion/gallery here so we could stop threadjacking the
Headlight Restoration
thread.
Anyway this is about
Pittman's ALR headlight deoxidizer
. Basically it's a one step wipe on liquid that instantly removes headlight oxidation. If you have surface oxidation then it will remove it immediately and make your lights look fantastically better. If you have a small amount of damage or pitting it will still clean up the headlight, but isn't going to remove the damage.
I used the ALR on my '02 Hyundai Elantra, and on my '05 3. I actually bought the ALR for the Hyundai as it's lights were very cloudy. The ALR removed all of the oxidation in seconds, however there's still some rough patches present where I think the UV coating is starting to wear away which it didn't remove. That said the lights still look
way better than they did before
. I also tried it on the tail lights just to see if it would make a difference. The tails looked perfectly fine before hand, but after wiping them down they regained a substantial amount of sparkle, so it definitely did something.
While I had everything out I figured I'd try on the Mazda as well even though it looked fine. There was a marked difference before and after on both the headlights and tail lights. The pictures really don't do the product justice, but I highly recommend this to everyone before trying to sand your lights as the ALR doesn't damage/remove the UV coating on the light housings.
Anyway here's some pictures.
Elantra Driver's side Before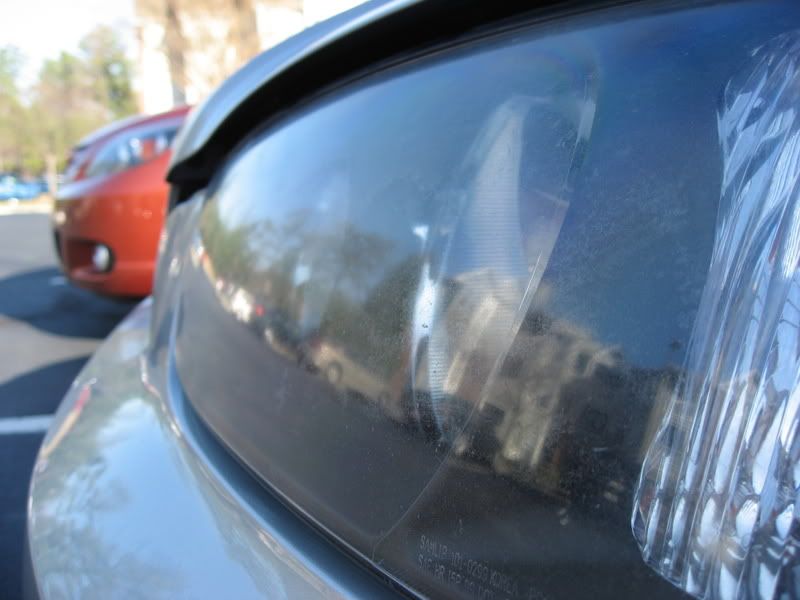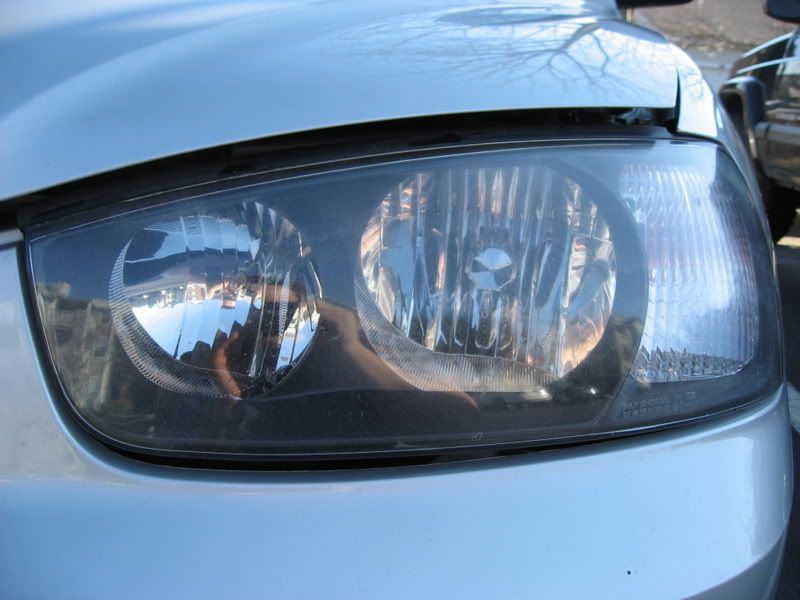 Elantra Driver's side After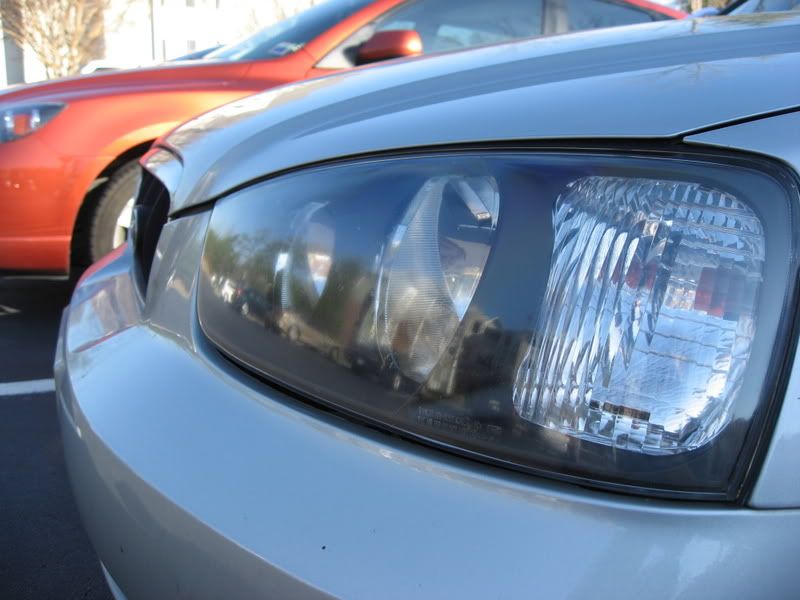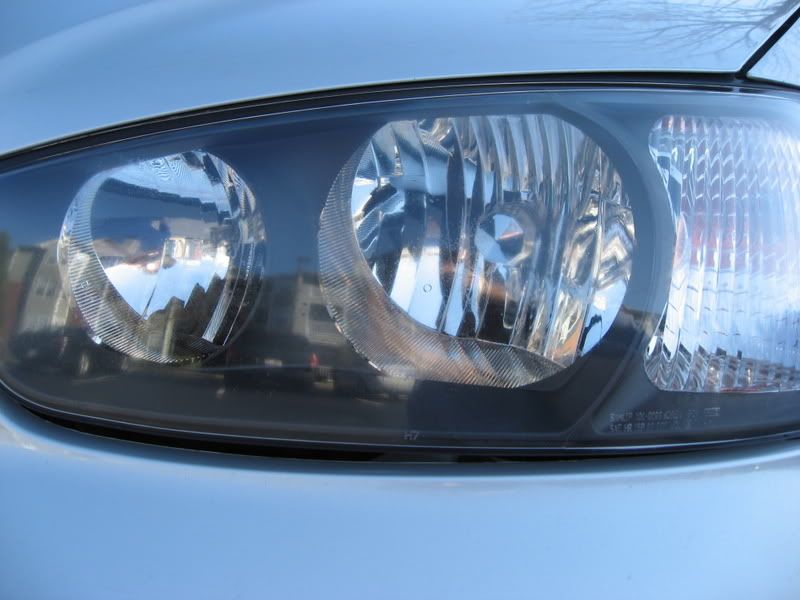 Mz3 Driver's side Before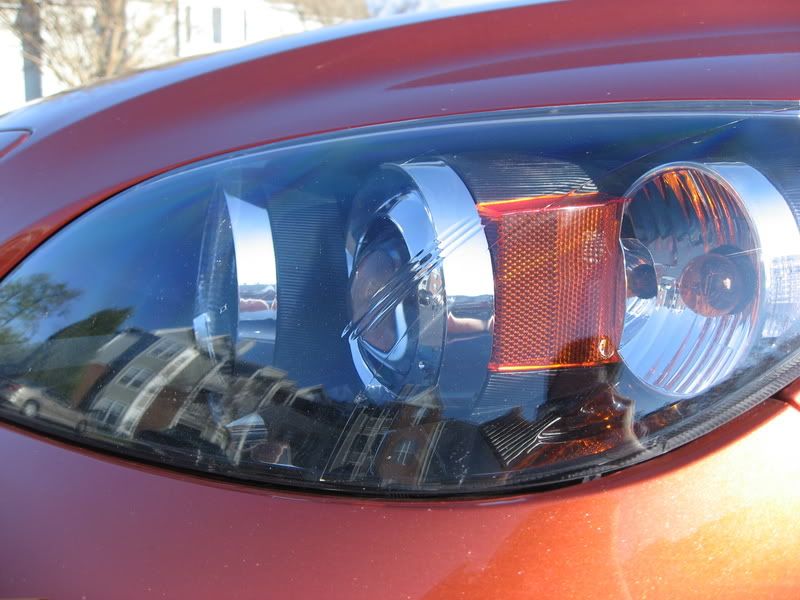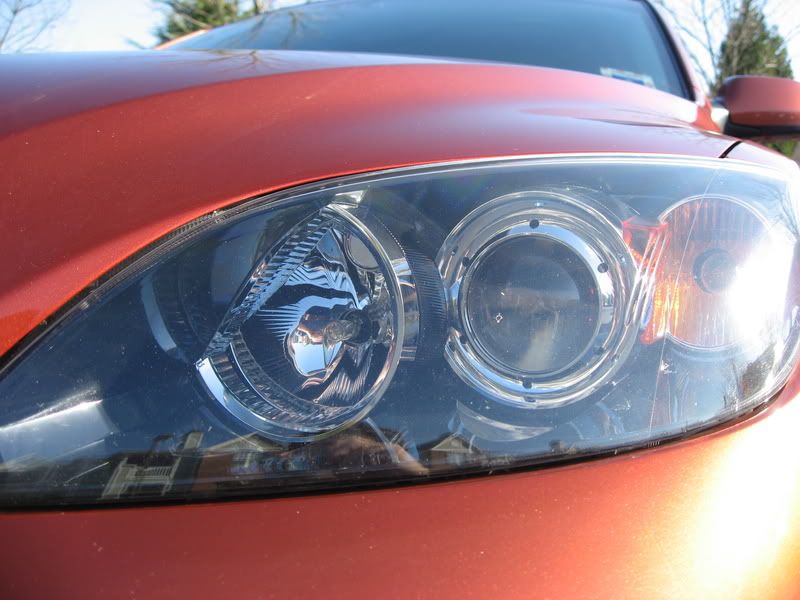 Mz3 Driver's side After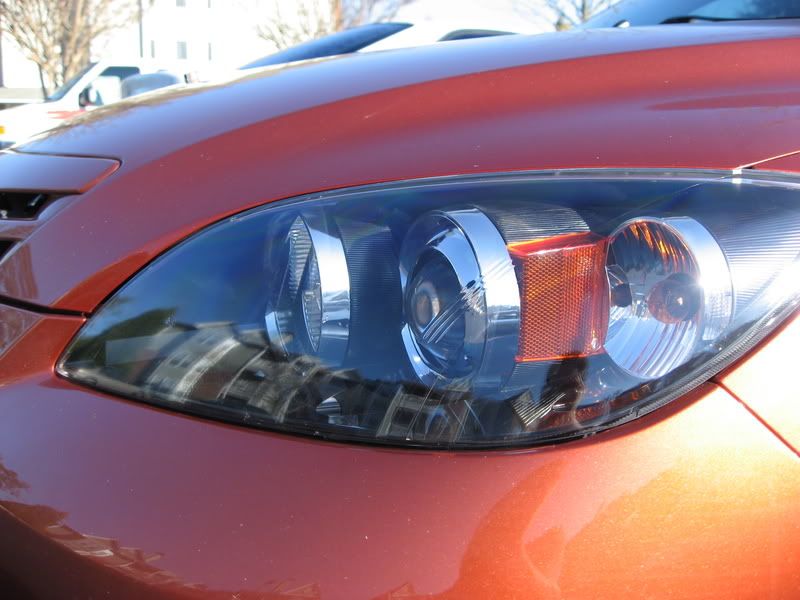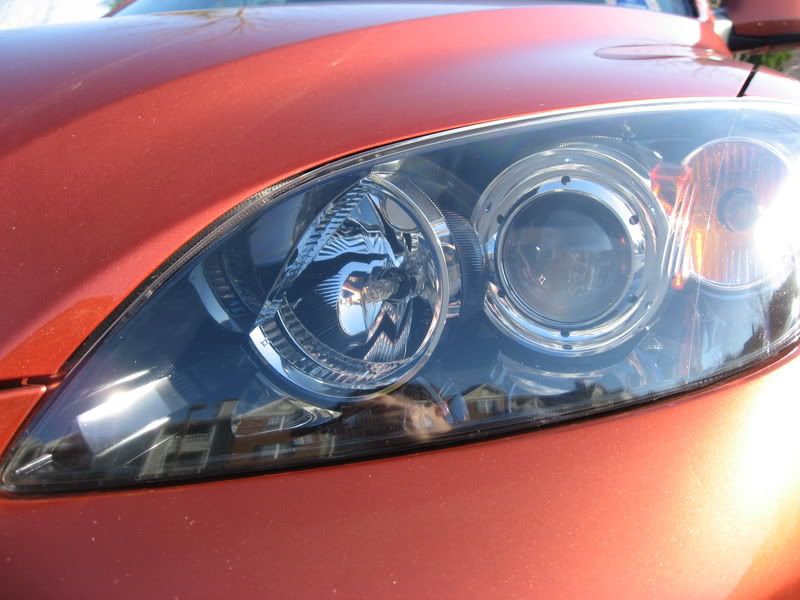 Elantra passenger side half/half (second cleaning)