Hi all!
I thought I would introduce myself for my first post. My name is Kevin, hailing from the Great ( :lmp180psu: ) Northwest.
I decided it was finally time to replace my aging daily driver, a 96 Ford Probe GT. As some of you know, the Probe is based off the same Mazda-built platform as the 626 and the MX-6. They share engines as well. I've always enjoyed the Mazda elements of my car. My brother is also a Mazda-fan, with an 04 Mazda6s.
When I started shopping for cars, I first was looking seriously at slightly used 350Z. Now, the 350Z is a great car, VERY fun to drive, but it just isn't practical. And the G35 (the "practical" 350Z) is too expensive. So, while at the Portland Int'l Auto Show, I decided to check out the Mazdaspeed3.
At the beginning of this month, I decided to take the plunge, and I came home from Ron Tonkin Mazda with a brand new True Red Sport MS3.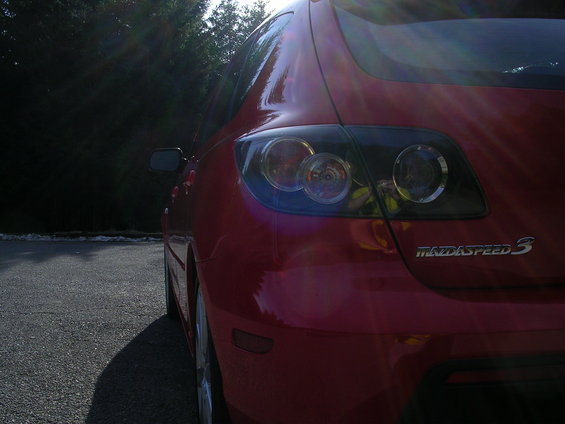 I LOVE it so far. So much power, such great balance for a FWD car.
I recently decided to see if the wheels from my Probe fit the MS3. Not only do they fit, but I'm very pleased w/ the outcome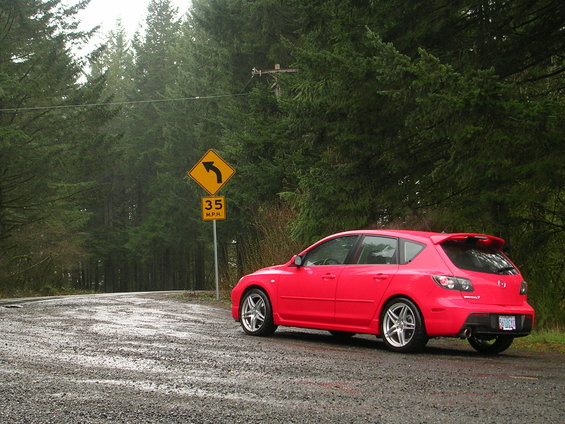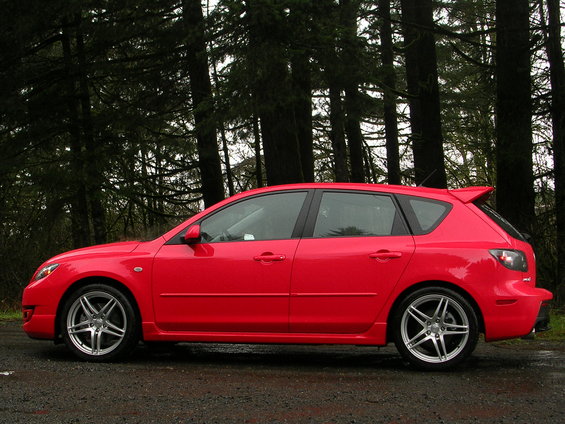 The BFG tires on those wheels are a big improvement over the stock tires, which found a home on my brother's 6. They really show how good of a handler this car is.
Anyway, just thought I'd say hi.