Discussion Starter
·
#1
·
So I'm new to the forums and will be picking an MS3 up in about 2 weeks now to use as a DD! I'm so excited! But since I know a lot of you guys are car fanatics just in general, I thought I would post up some pics of my weekend warrior. It's an 03 Cobra vert black on black. The mod list is wayyy too long to post up, but if some of you want me too I'll tell you guys all about it. Car put down 586rwhp and 567rwtq on a mild tune on a 93 degree day!!
Here's a vid of the sound of what the car sounds like....the blower on there is the stock one paorted, so the whipple sounds a little bit different and the car now puts out about 100 more whp. The blower is soooo loud.
http://vids.myspace.com/index.cfm?fuseaction=vids.individual&videoid=11043814"]2003
Cobra with Magnapacks Video by Brandon - MySpace Video[/url]
Here's some pics I took today...sorry they are so bad quality, they were taken really quick on my camera phone.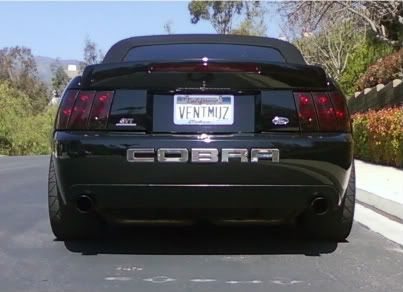 And here's some older one's to help out some too. This is before I put on the 18" wheels and the 315 drag radials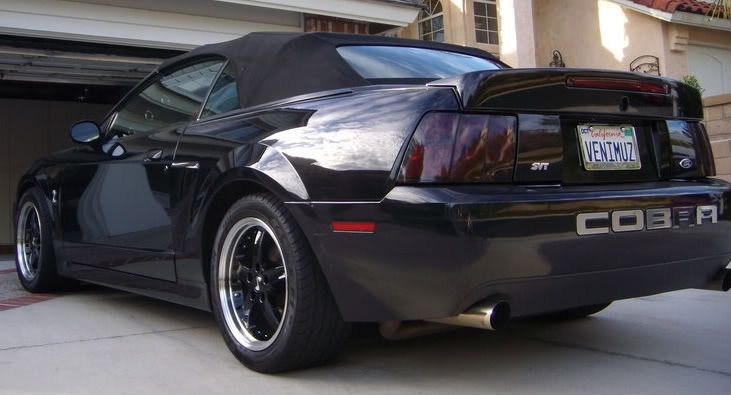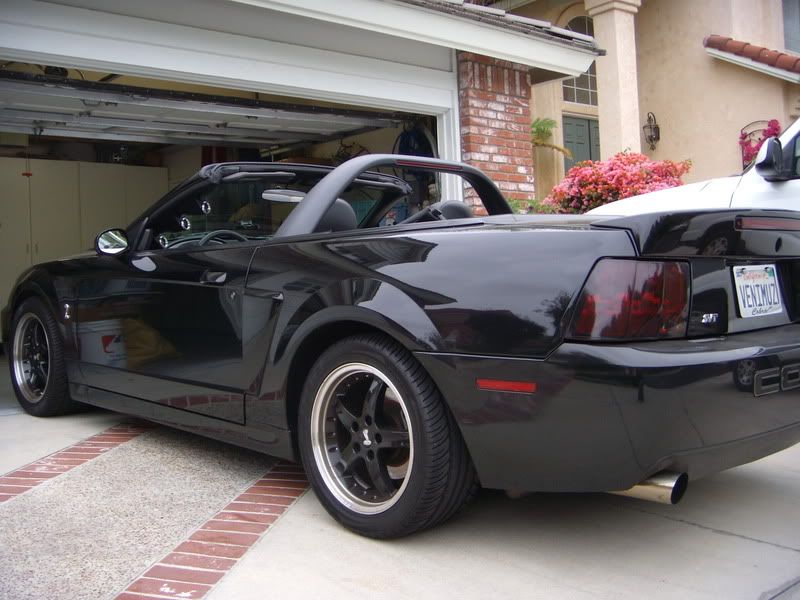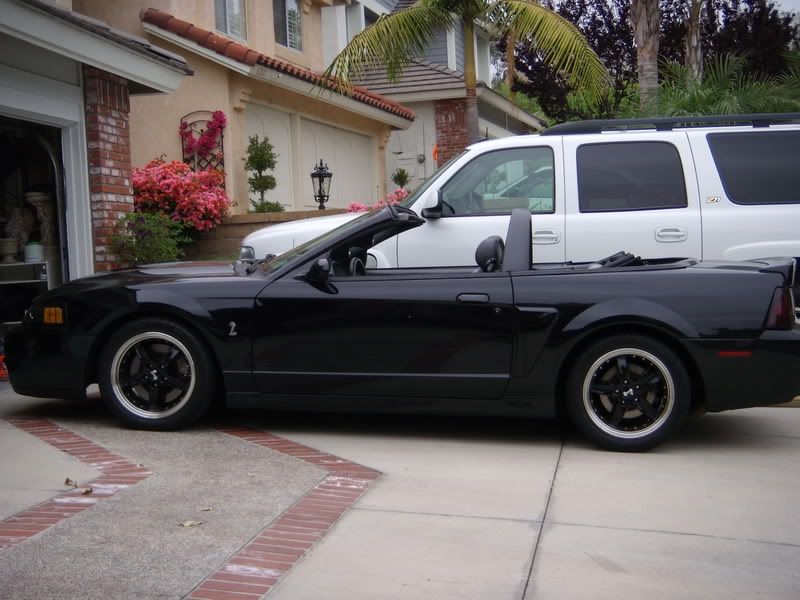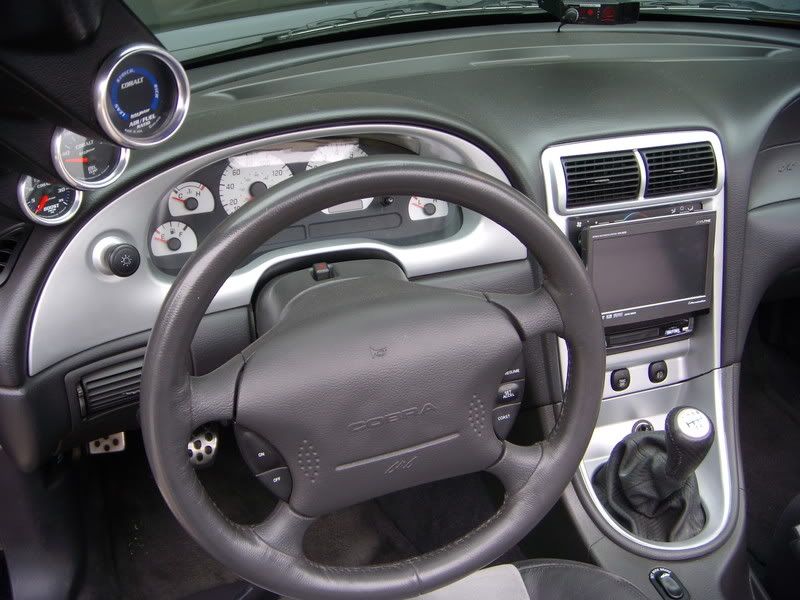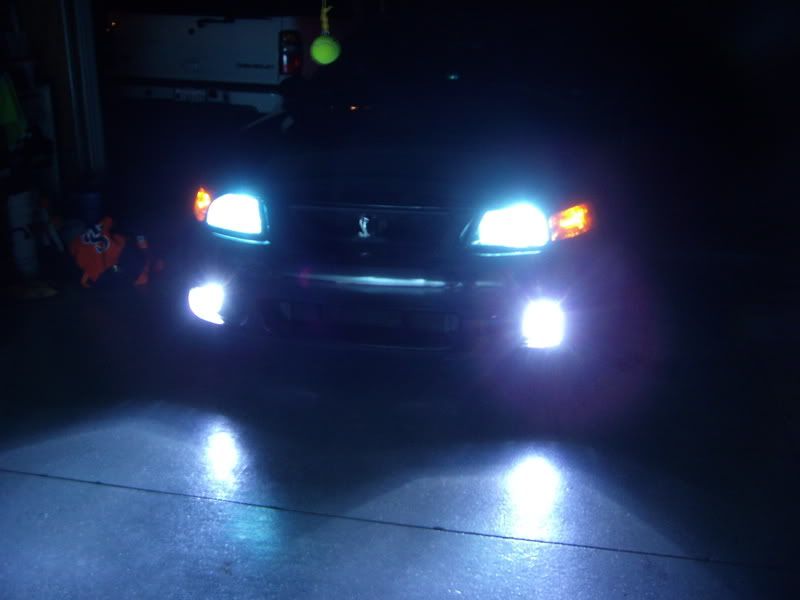 Thanks guys! Can't wait to pick my MS3 up and start modding it too!