Discussion Starter
•
#1
•
for a while now i have been obsessed to achieve the best lighting equipment for my Mz3...
i initially started off with a 8000K hid kit from vision bulbs. that one was ok in the beginning until few months after i bought it, it started causing the lights to flicker randomly...
but eventually i found the stock xenon headlamps on ebay for £30 each with the ballast!... i thought that iwas a bargain considering that the ballast price alone at the dealership is over £150....
now the only problem i'm facing...
my halogen headlamps have the manual levelling motors, and the stock xenons ones use an automatic leveling motor. now i need to find the replacement motors 1st before installing the stock xenons in my car as i dont want to loose the leveling feature...
i took some shots of testing the stock xenons...
My D2S bulbs are genuine philips 4300K....
how long does it take the D2S bulbs to reach its true white colour output? because right now they look awfully yellow...
btw the cutt off point is excellent..
Left (headlight on the bonnet) is the stock xenon(4300K) and right (installed headlamp) Vision bulbs 8000K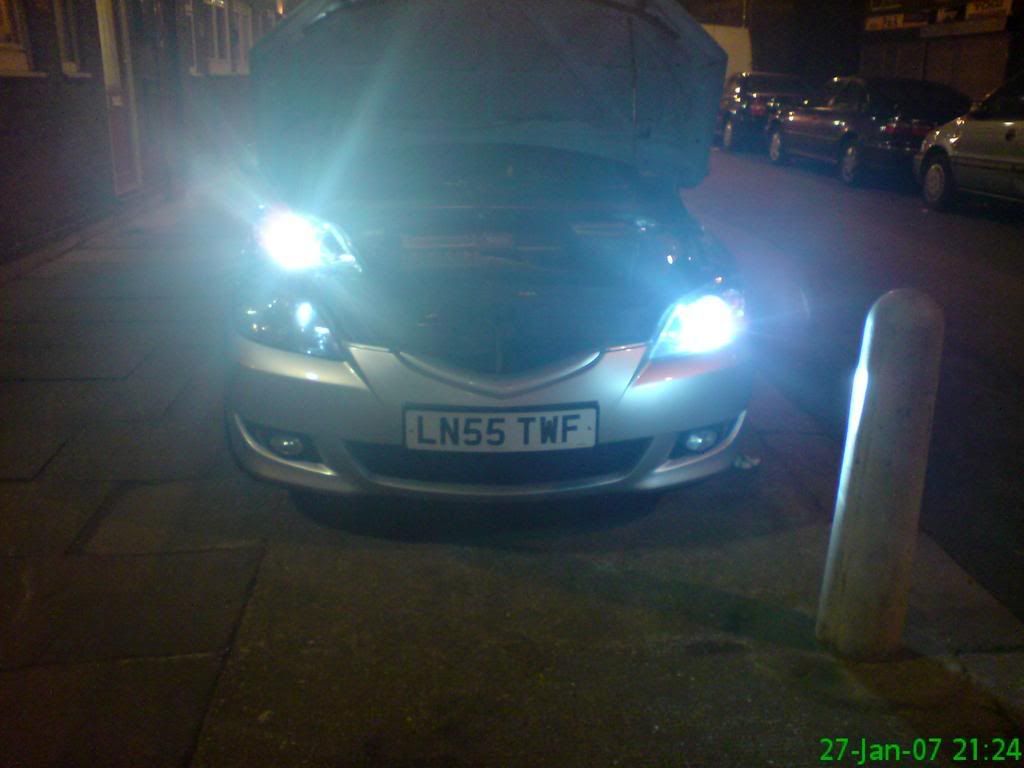 it may look blue in the pictures... but in real life the Stock xenon looks very yellow at the moment... and the 8000K light white(blueish)
Stock Xenon
Light output... Stock xenon VS 8000K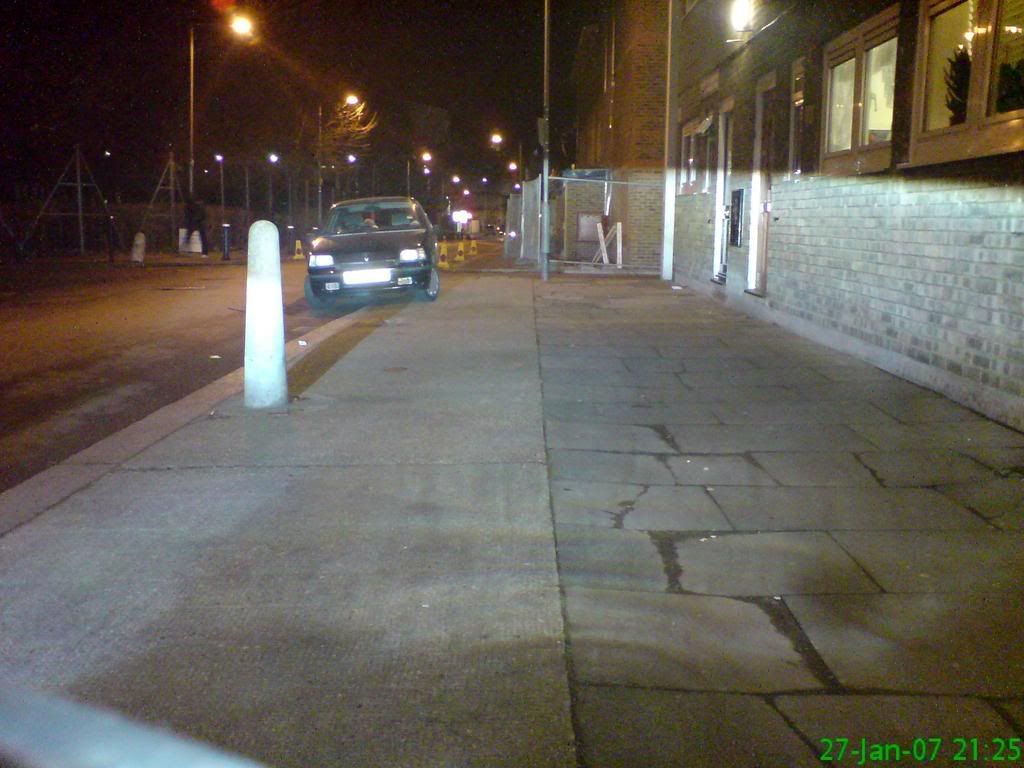 Stock xenon projection on my clothes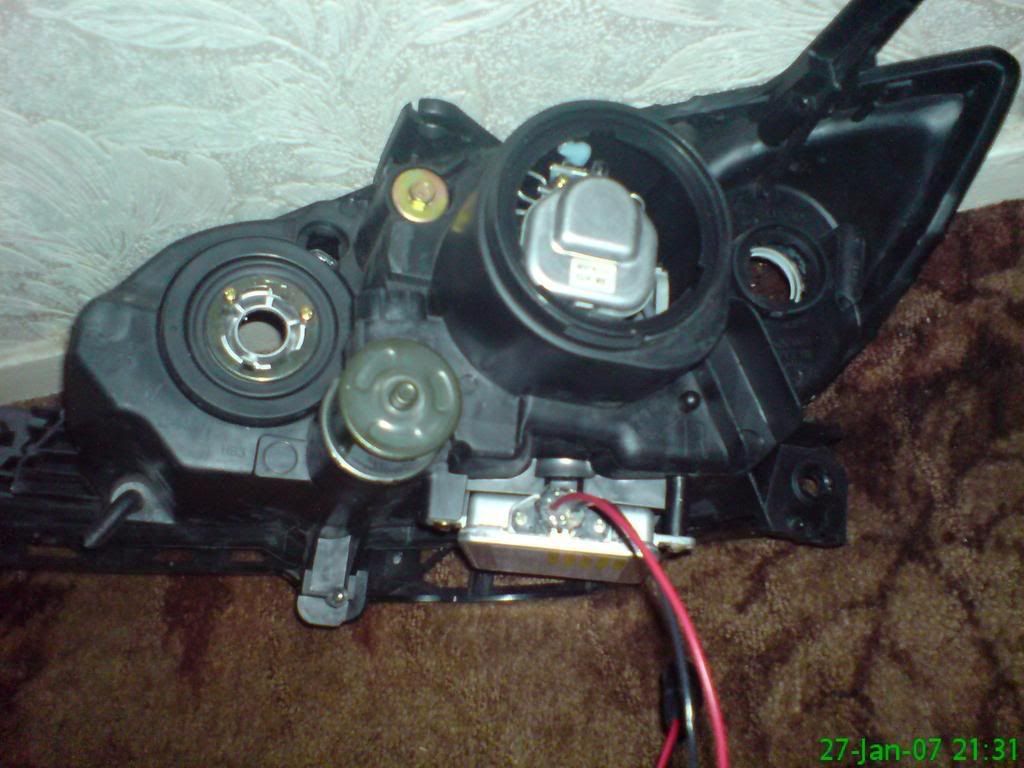 i plan on using a battery relay to connect to the ballasts as i dont wanna take the risk of blowing my halogen cables away... i got this connector on ebay