Discussion Starter
·
#1
·
picked these up this morning. thanks to a forum member for a great transaction!
hope this isn't considered a double post, but i'd appreciate the brains of the wheel gurus around here for this one. here is a shot of one: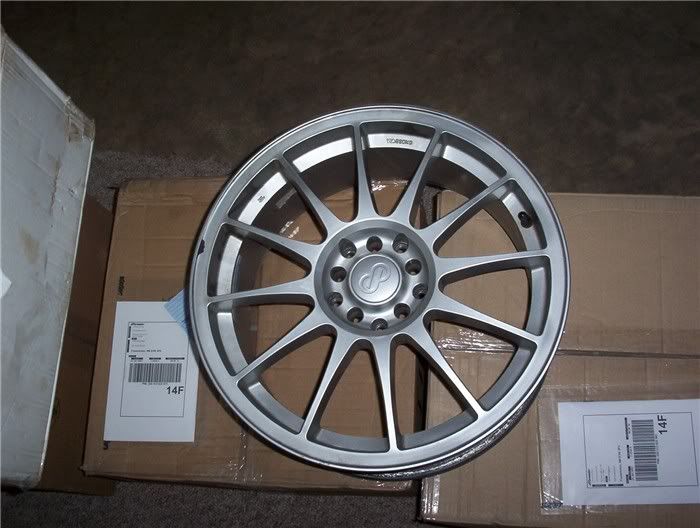 now, i'm aware they're enkeis. i'm also aware that they closely mirror the sc03 as well as the nt03+m series, respectively. still, this isn't what they are. i've search high and low, asked a few in the jdm thread and nobody knows which model designation they are. not even the previous owner.
anyone have a clue? i actually prefer this cleaner design over the aforementioned designs. i also love the thin, multi-spoke design that lends strength to the wheel while not sacrificing looks or weight. a quick weigh-in reveals them to be in the 18-19 lbs region and the only flaw is a bit of missing paint on the wheel pictured, which is pretty good considering the obvious age of them. they're 17x7 and are going to get some love from me over the next few weeks in the form of a touch-up, light sanding and a nice wax job.
can't wait to mount them. boo-yah. :boink: