Discussion Starter
·
#1
·
I'll be leaving to relocate down to Houston, TX a week from tomorrow. I'm leaving Providence, RI..Saturday the 7th. Hopefully arriving in Jacksonville, FL Sunday the 8th, then continuing on I-10 West to Houston, TX. Here's what it looks like on Google Maps: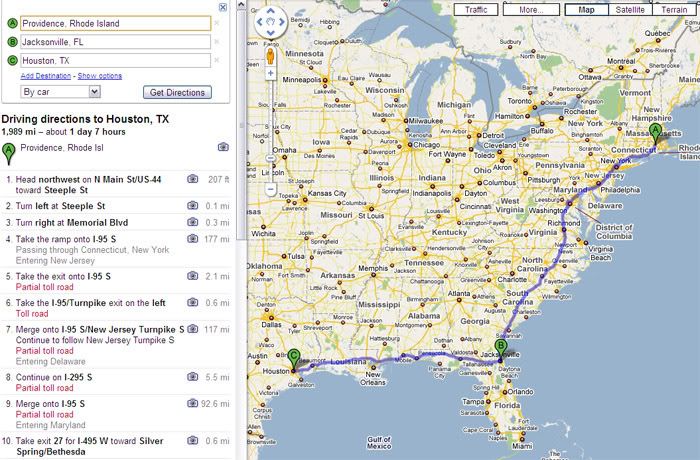 Anyhow, couple of questions. As far as maintenance goes, what should I prepare for before I leave? My plan at this point is to do an oil change, good cleaning and fluid top off. Anything I'm missing? I'll be moving from a colder climate to a much warmer one, so maybe there's something I'm not thinking of that I'll need to do.
Also, can anyone recommend something to check out along the way of my trip? I considered going slightly out of the way to Ocean City, MD..mostly to drive down the Chesapeake Bay Bridge, but I've done it before. Looking for something new.
I'll be looking for any excuse to stop off and take a break, so if anyone lives off 95 and wants to snag a beer, PM me and we'll meet up.
Thanks for any advice in advance!