Discussion Starter
•
#1
•
Now just looking for $460 shiped for the camera with the 1GB card, stock lense and batteries! $400 for just the body and batteries
Yup, its for sale. This thing is fun, but I want to get another car and could use some money for modzzzz.
Used Body's alone are going for 500+ on ebay
I'm also including the following
Canon 50mm 1:1/8 Lens
Sigma 70-300mm 1:5-5.6 w/ macro mode and supports APO
Canon 18-55mm
SanDisk 2GB UltraIII CF Card
SanDisk 1GB UltraII CF Card
CompactDrive PD70x 40GB photo offloader
Extra Battery (lasts about 2x times the OEM)
CF Card Reader
Compressed Air ballon to help keep dust off the mirror and lens without wiping
Canon Carry Case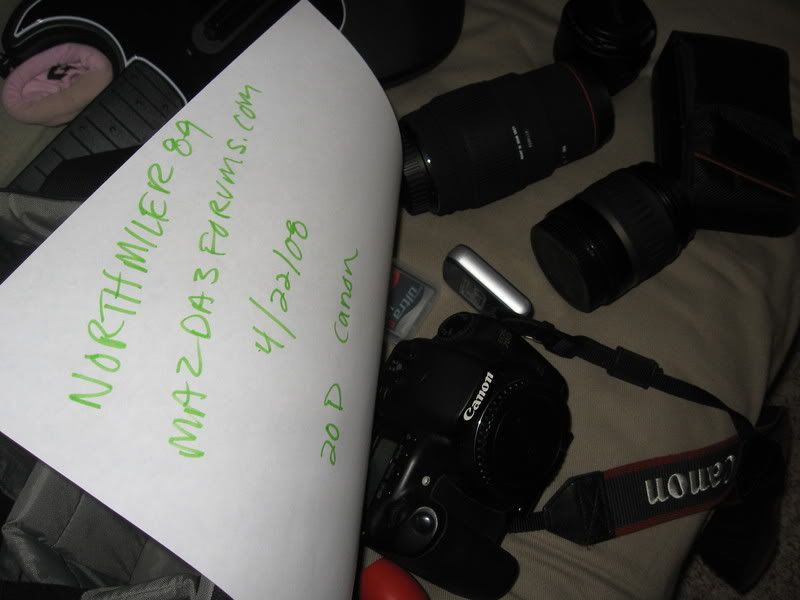 The Sigma Lense is SICKK. Cant express how awsome that lense is.
Looking for $700 plus shipping.
Under 14k shot on it. It is in MINT condition. No scratches, knicks or anything. The Sigma has about 45 shots on it now. The other 2 lenses are in mint condition as well.
It is VERY hard to NOT take good pictures with this.