Apparently I lied to myself....
Welcoming the newest member to the family!
I've got quite a but planned for the car, this year however it'll just be all the preventative maintenance parts I can do without pulling the engine, fixing the rust and respraying the car. Yes it'll stay the same color


************************************************** ************************************************** ****************************************************************************************************



​
Year 1: Maintenance & Repair

- Head Gasket Set

- Hoses and Accessory Belts
- Timing Belt
-
Rust Repair & Respray (DIY):
Driver side quarter panel and rocker panels. Might find some more surprises when I start the repairs tho
-
Lip & Side skirts:
Depends on how much $$$ I have left over.
Year 2: Let's talk about handling!
- FM V-Maxx XXtreme Stage 2 Sport package kit
-
Wheels:
Advanti DST Storm S1s look very enticing. Good price and lightweight baby!
-
Brake Upgrade:
Not really happy with the braking feel or braking power. I'll either go with Wilwoods in the front + NBs in the back or might just do an OEM conversion altogether.
-
Roll Bar (DIY):
I've got a few friends with custom fab capabilities. Getting it shipped to Canada + with the conversion rate makes it ridiculously expensive.
-
Bucket seat:
Stock seats do not hold me in at all. For now a foamectomy will do. I'll probably go for a Bride Vios III or something along those lines.
-
Steering wheel:
Either a Sparco or Nardi deep dish. NRG hub & quick release.
-
Underbody bracing (DIY):
Because racecar
Year 3: Time to make it go fast
-
Turbo kit:
I'll either try picking up a used kit or make on myself.
-
Supporting mods:
Flywheel + Clutch
-
Differential swap:
LSD time
- Hard top.... because why not
On-going/DIY projects: Interior "restoration" and more
-
Center console respray:
Going to be respraying the center console. It has some nicks all in several spots and the color is somewhat faded. Basically any plastic that doesn't look new, will.
-
Custom door cards:
Quilted tan door covers..... or do I go plaid?
-
Sound system upgrade:
All the speakers are shot besides one. Gonna install some quality ones with an amp when I've got some extra ca$h begging to be spent.
-
Side Mirrors:
Some of the aftermarket options look so damn sexy
-
Interior gauges & hardware:
Snooping around Rev9s web and seeing some of the incredible projects or revlimiter make me want to spend a lot of money. Since the cost adds up quite quickly, i'll be trying to DIY as many of them as possible. For what can't be done, i'll gladly hand over my money!
I wonder if i'll be able to keep this build under 20k....
:dunno:
Inspiration pics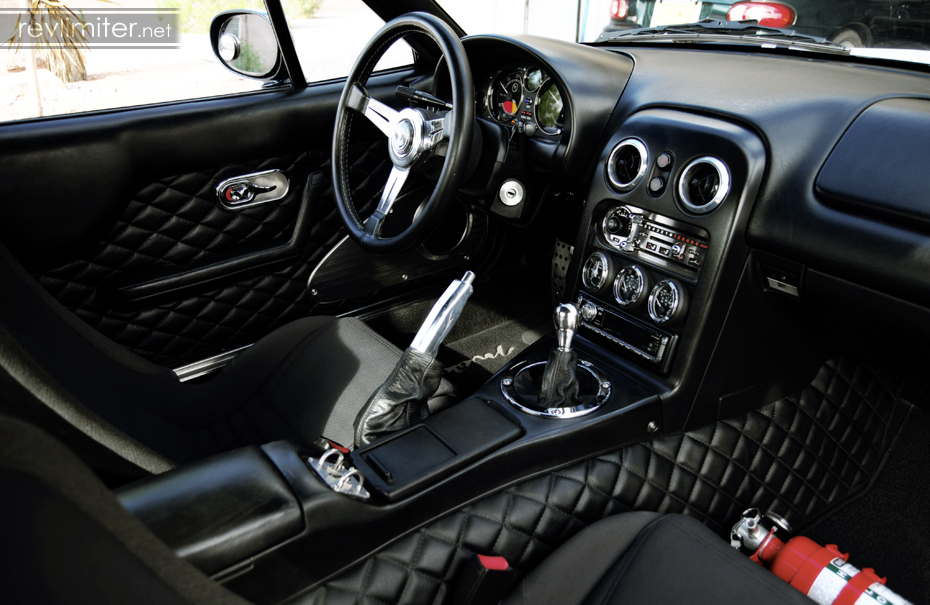 ​