[quote author=smokinAMD link=topic=66170.msg1134925#msg1134925 date=1168029450]
I have autometer cobalts in my pod. They numbers are blue, and it has a red needle. Matches the stock gauges pretty good, the needle is a dead on match, and the blue matches the accent lighting in the dash, plus my blue led dome lamps. My headunit has blue and red buttons too, so it works out well for me.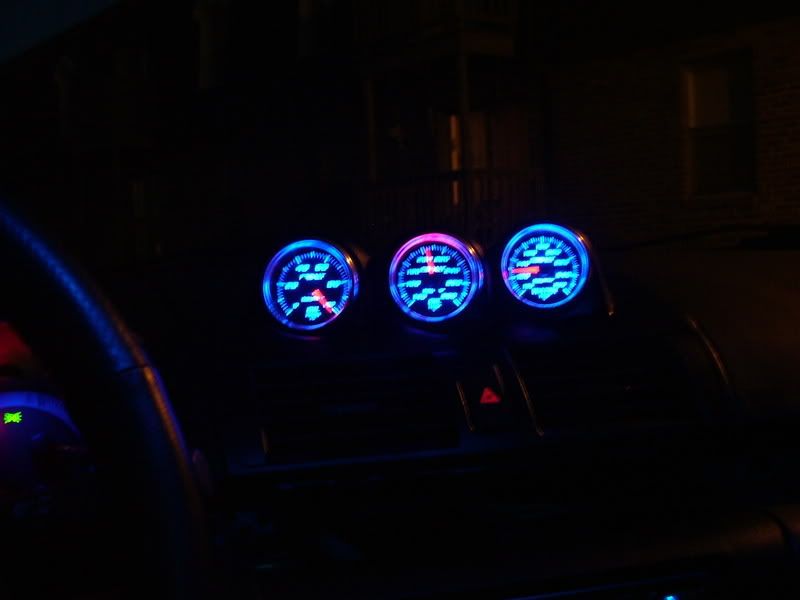 [/quote]
how well do u read it at night?
and where did u get them, they look good man, plus what pod did u use?