Discussion Starter
·
#1
·
I am going to cover my version of a Coolant flush and installation of new Radiator hoses.
Another great write-up ( Provides more technical information ) -
http://www.flex-innovations.com/coolant.htm
Materials needed:
1 - flathead screwdriver
1 - 10 mm wrench
1 - pair of pliers
1 - pair of locking pliers
1 - Drain funnel
1 - Drain pan or 2 empty Milk jugs or both
1 to 2 - Gallons of coolant ( see your owners manual )
10-15 - various wrenches, pliers, you will see LOL!!!
UPDATE - Replace the pressure clamps with all new screw style metal clamps, they will keep your hoses from leaking.
So I ordered a set of those nice new OBX radiator hoses from our forum sponsor :
Darkstar Motorsports
Plus they came in blue so how could I resist.
Well if you replace the hoses you have to drain the coolant. I figured this was the perfect time to do both and be done with it.
I have to admit, this took me a lot longer than I planned ( 6 hours ), ran into a few snags with hose clamps both removing and re-installing them, very tight spots to work in and having huge hands does not help. Plus taking 40 plus pictures and several breaks.
Actual work time - approx 2 hours.
Tip - take your time and breath, don't do like me and yell and get crazy, also helps if you do not listen to Death Metal, wait I did not do that :lol:
Also drain 2 times for a more complete flush, this was not needed for my car, coolant was not that dark.
Anyways lets begin.
I started by getting the car up on the ramps, I had to use 2 x 4's because I am lowered and my car will not clear the ramps without a little help. You can jack the car up, but extra clearance is needed for a drain pan and removal of hoses. If you have a lift, your golden.
Next - remove the lower splash guard, lots of 10mm bolts, you may have to remove the front lower guard as well, mine is removed already.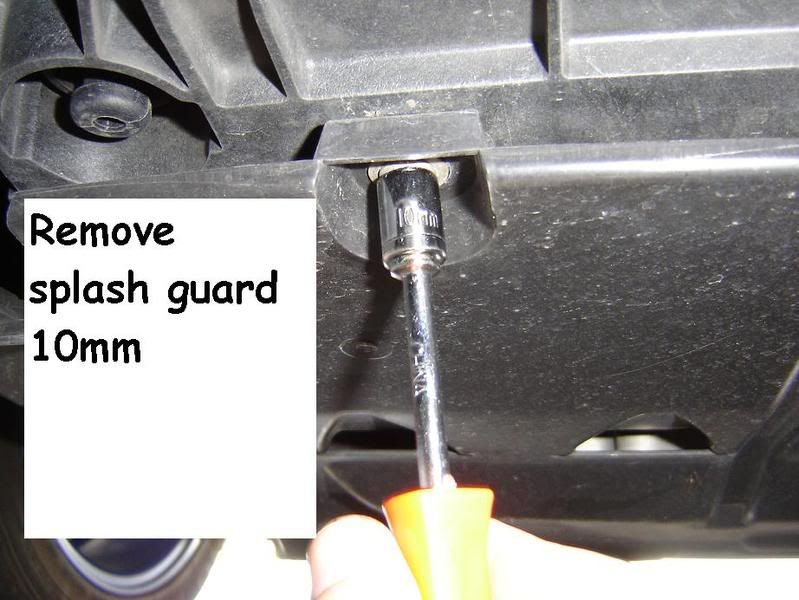 Locate the drain valve.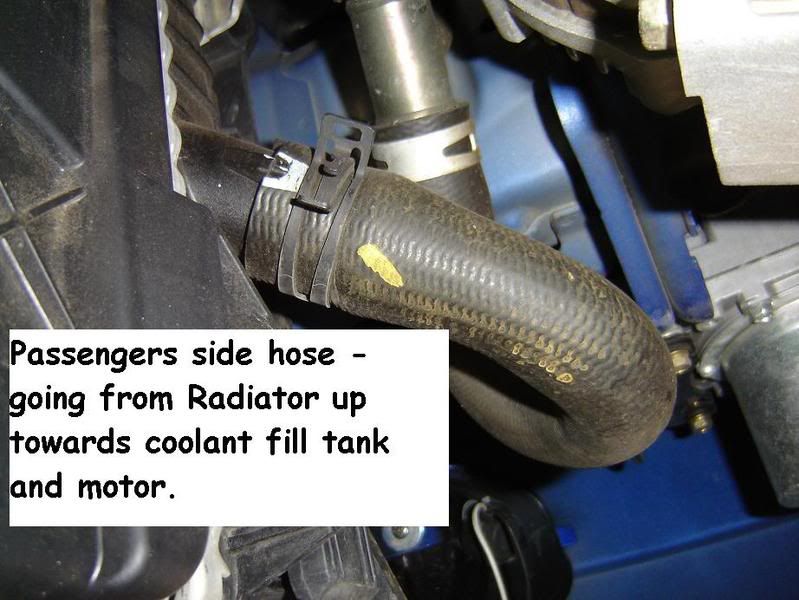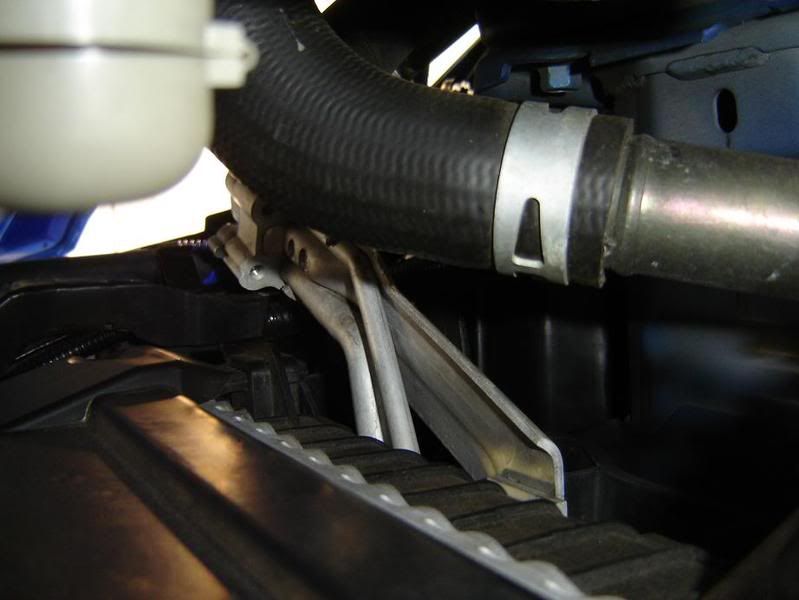 I removed the coolant fill tank for easier access to the lower hose and to completly drain. This is optional, I just wanted to do it. There are 2 clips on the frame which hold this in place, easy to remove, just press on them with your thumb or use a flathead screwdriver. Pull straight up.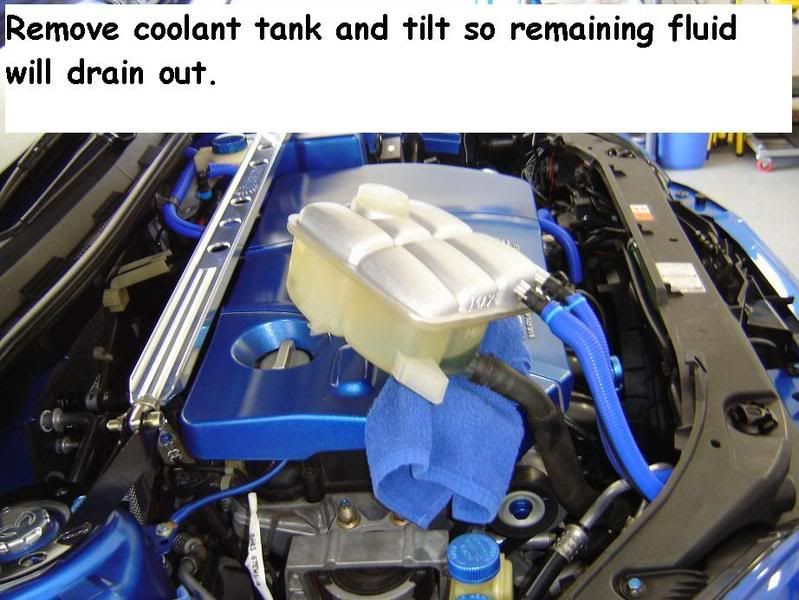 Here is the spot where the coolant tank sits.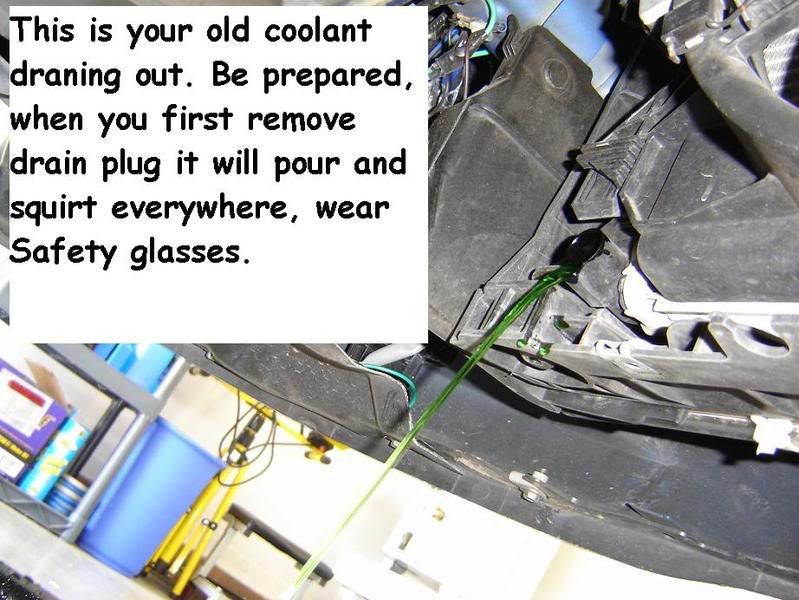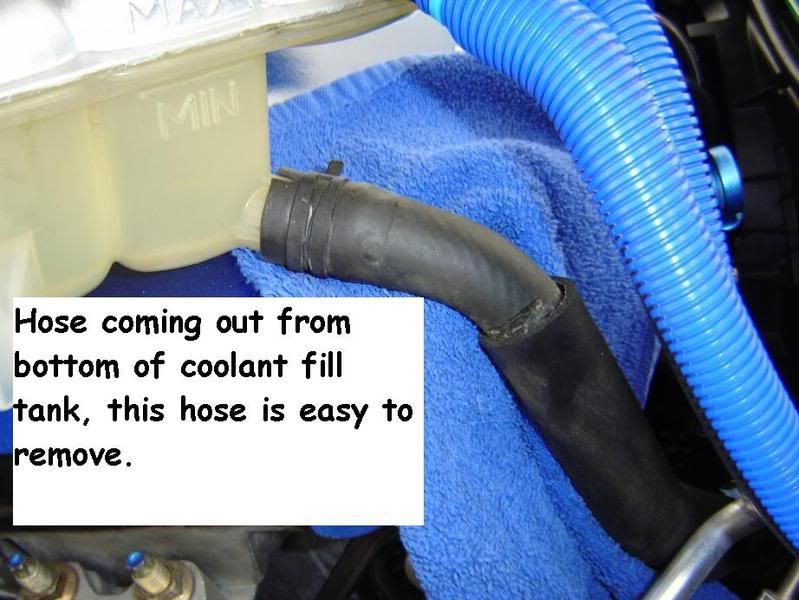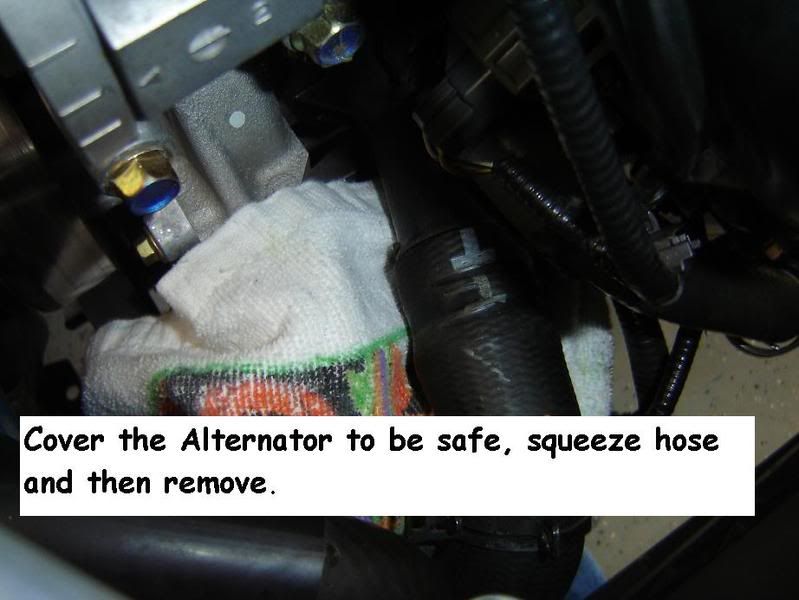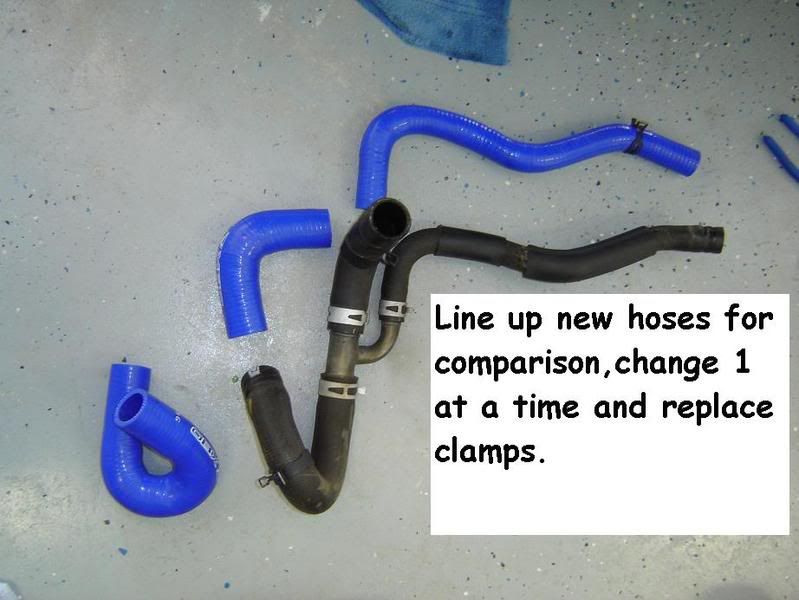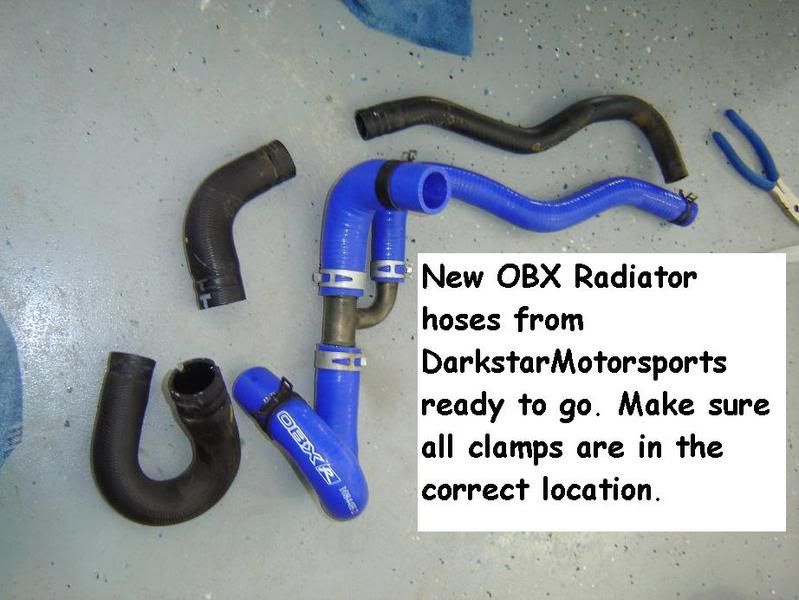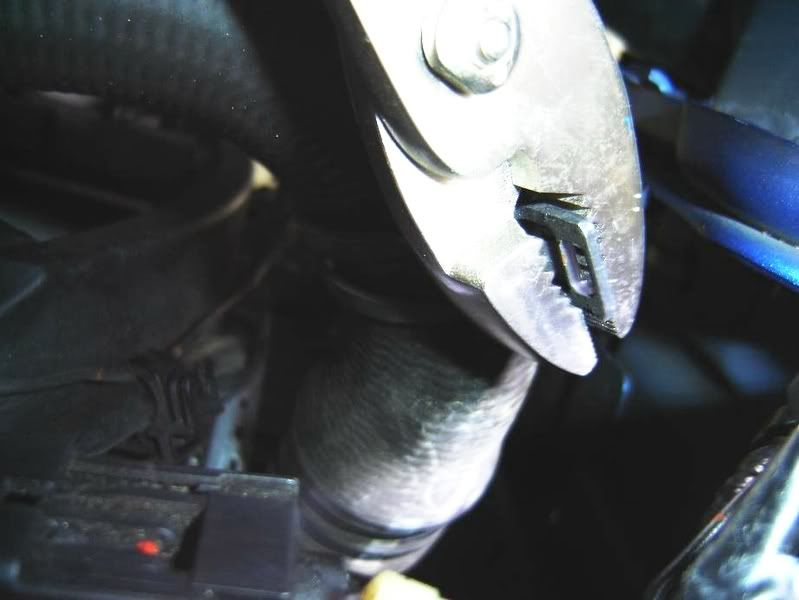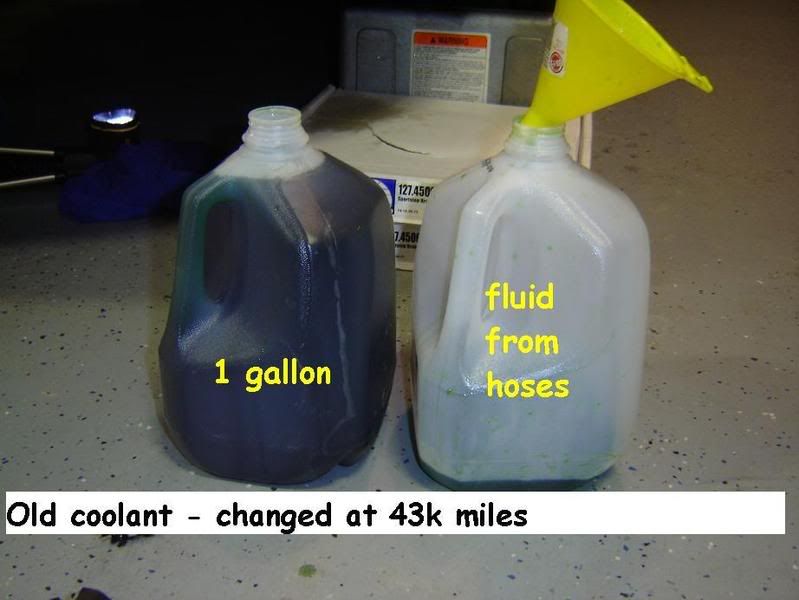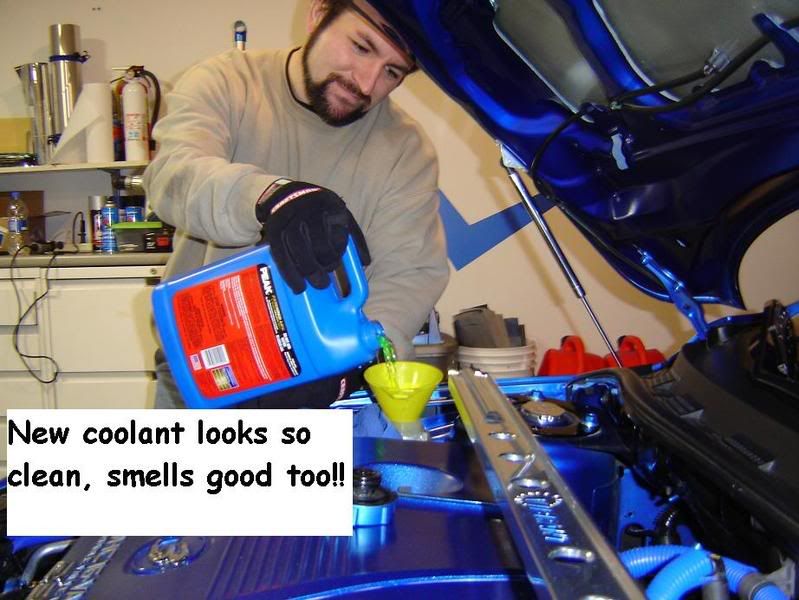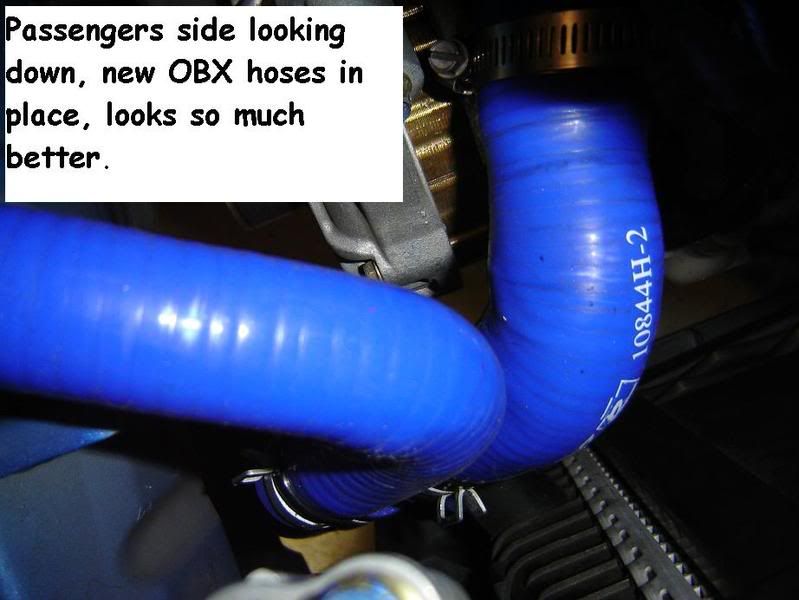 Special thanks to:
Darkstar Motorsports
http://www.darkstarmotorsports.com/
They provided the OBX Radiator hoses.
Double Layer Reinforced Performance Radiator Hose Kit

Gave your Mazda 3 more effective flow & cooling during hard driving conditions, when stock factory rubber hose get hot so the rubber hose collapse cause a shortage flow inside your radiator. By having this part installed will max out your car's cooling potentials !!!

Compound by both EPDM material and 2 Layun mesh layer woven. Double wrapped provide high endurance and reliability. Double layer pressure bearing 10Kg/ 1cm², 150% stronger than OE rubber hose. No necessary to worry about the high temperature or pressure will broken your upgrade radiator hose during long time driving or high turning.

Direct replacement for the Mazdaspeed 3 or Mazda 3 (2.3L or 2.0L) Radiator Hoses

Colors; Red, Blue, Black