Discussion Starter
·
#1
·
Looking to sell my mazda3 here pretty soon.
Im looking at picking up another mazda3 from a local here, so this is a GI thread for mine.
I have loved this car from day1. The car is very clean, no major defects or anything like that. I would love for a member here to buy her from me. I WILL NOT PART THE CAR OR THE TURBO KIT, DON'T WASTE YOUR TIME ASKING. Thanks!
The car has our own gt28r kit on it right now, running for about 3,000 miles. Perfectly, no problems, but that kit will be coming off the car to go on my new car. This thread listing includes the hiboost kit, not my 28r.
52000 miles
2007 rally white mazda3 i sedan
Base Model
Cold AC
16" Steelies on the car right now (Can throw in white painted Ms3 wheels/tires if I get what I want)
5spd manual
Dash strip swap with 04 (CF look)
35w 6K HIDs
Silverstar turnsignal bulbs
Hiboost turbo Kit
- not installed
Mazdaspeed3 OEM catback - with cat delete - sounds great.
Progress lowering/handling springs
Oem front grill painted white (and emblem)
white painted eyelids
Will include racing beat front and rear sways - if I get what I want for the car and If I dont sell them first. :lol:
This week it will have fresh oil change and fluids, alignment.
I own the hiboost kit on here mazda3mods is selling, and will throw it in this deal. Kit is NOT installed, but it will come with the car. Car is in good mechanical condition.
Asking $14,ooo
with the
Hiboost kit
and all the mods above. I have never shipped a car, but if you are interested, its something we can both look into.
PM me if you have any questions
.

Thanks For Looking!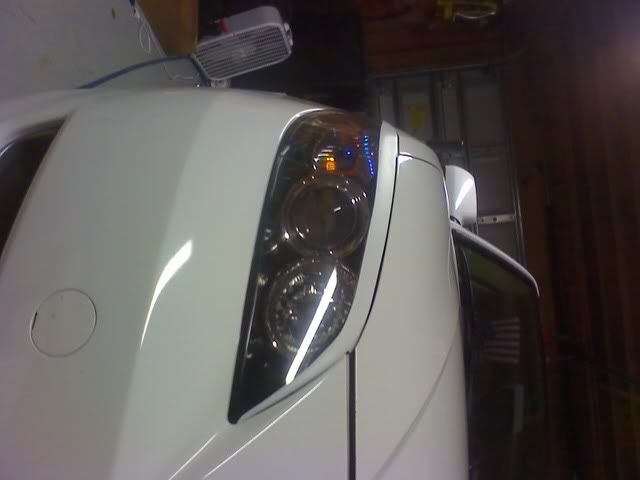 Thread and a pic for the kit.
http://www.mazda3forums.com/index.php?topic=132704.0
If I get 14,ooo for the deal, if the buyer wants, I would install the hiboost kit for FREE. I won't tune it or anything like that, but I will do the install LABOR (buyer covers expenses) on the kit for free, since I would have to put the stock parts back on. You still get all the stock parts
.