Discussion Starter
•
#1
•
I just bought a new BlackBerry 8900, so I have my BB Pearl 8100 for sale. It has a white pearl finish (limited edition color only offered to T-Mobile), and is unlocked for use on GSM/EDGE networks (T-Mobile, AT&T, etc.). It's a great smartphone for if you want mobile access to e-mail, but don't like the size of standard full-keyboard-sized smartphnes. I've got the latest OS release installed on it, and will include the following:
--Phone
--USB cable
--AC adapter (phone also charges through USB when connected to a PC)
--Stereo headset (for listening to music and placing calls)
--Leather holster with magnetic latch (magnet puts the phone into standby automatically; can also change the phone's ringtone/vibrate setting if you set it that way)
--2GB MicroSD card for media file storage
Everything is in great shape. The battery still holds a good charge, and the only wear on the phone itself is on the chrome trimpieces on the sides (where some of the chrome paint has worn in a few spots from being taken in/out of the holster for the past 2 years).
I'm asking $90 shipped for the whole package.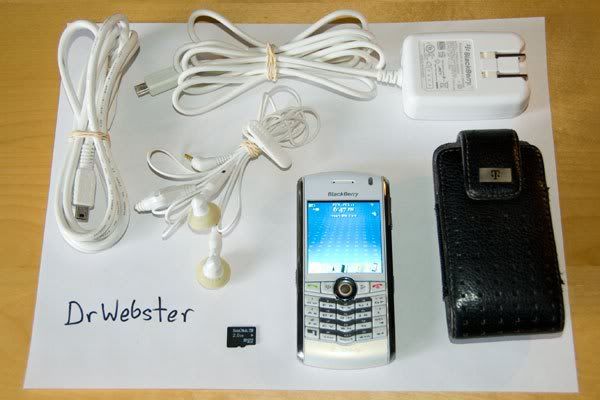 EDIT: Price drop to $90