Discussion Starter
•
#1
•
I am selling a 2008 model, Kicker zx2500.1 monoblock amplifier.
Amplifer has been removed from system and is ready for sale! The amp is in flawless working and cosmetic condition. There is not a scratch on this beauty.
Has always ran cold at 4ohms and supported by a strong electrical system. Powered by KnuKonceptz 1/0 CCA wire, big-three upgrade, and a Kinetik HC2400 powercell for support.
This is the real deal folks. Certainly an amp for anyone looking to seriously juice up their stereo. The research and reviews speak for themselves.
Amp birthed at 2608w @ 2 ohms. Have the birth sheet to prove.
Specs:
ZX Series Class D Monoblock Car Amplifier
RMS Power Rating:
4 ohms: 1250 watts x 1 chan.
2 ohms: 2500 watts x 1 chan.
MOSFET power supply
Wired remote bass level control included
LED power and protection indicators
Tuned Bass EQ (0-18 dB bass boost at 40 Hz)
Balanced differential inputs make KICKER ZX Amplifiers compatible with any factory radios
Eliminates unwanted noise in a system
Boost, gain, and crossover frequencies are top-mounted for easy access, and a handy protection indicator featuring a new flashing yellow low-voltage light enhances the end panel
Bridgeable operation
Speaker-level inputs compatible (switchable) through RCA connection, Kicker 09ZISL required and sold separately
Preamp RCA outputs
Automatic turn on modes: remote, DC offset, or signal sense
Thermal, voltage, and short circuit protection circuitry
Variable low-pass filter (50-200 Hz, 24 dB/octave)
Subsonic Filter (24 dB at 25 Hz)
CEA-2006 compliant amplifier
Frequency response: 25-200 Hz
Dimensions: 27-1/2"L x 9-5/8"W x 2-1/8"H
1/0-gauge power and ground leads recommended.
Source:
http://www.sonicelectronix.com/item_11551_Kicker-ZX2500.1-08ZX2500.1.html
The price of $650.00 +shipping is very reasonable for this amp. There is very little room for haggling but I'm open to options.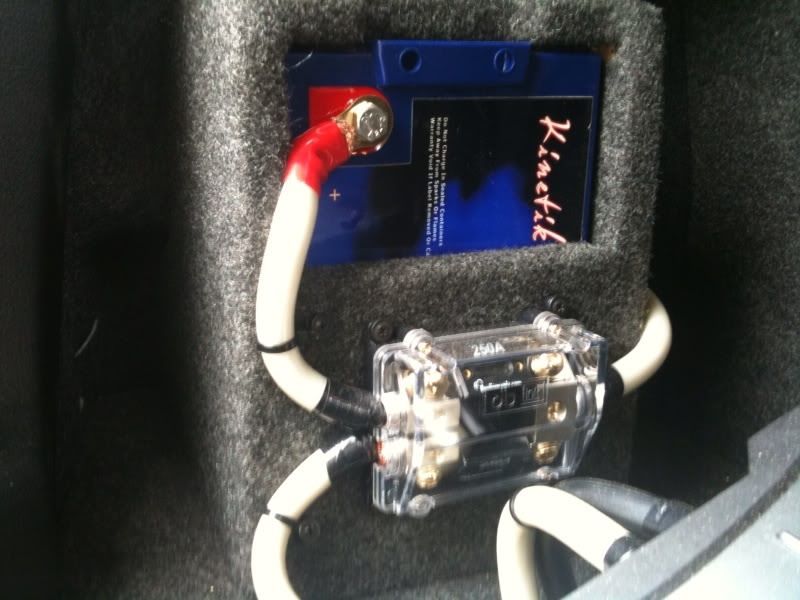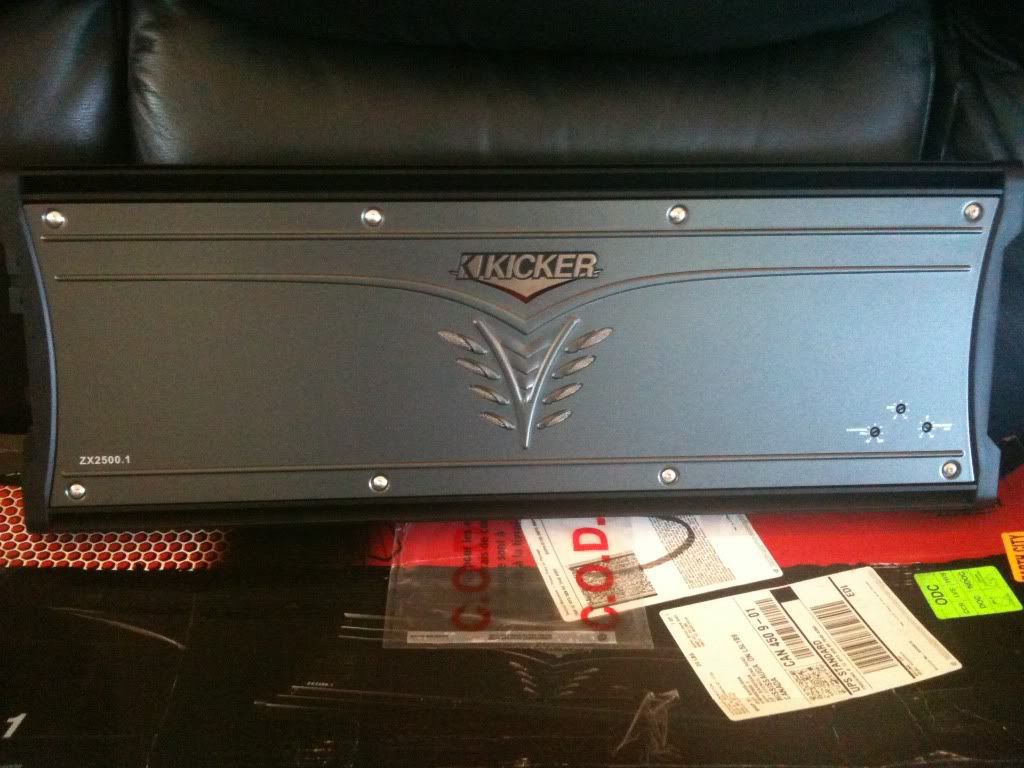 Pic of item with nametag and date will be added tomorrow when I get home from work.
Thanks for looking.
Josh.