Discussion Starter
•
#1
•
* Please note I made a mistake when I originally sold my redline hoodlifts. These hoodlifts are for the MZR and NOT the speed3 as the person who bought them pointed it out. Thus, I had them returned to me, refunded his money and now am selling them again.
40 for the hoodlifts- the serial number on these is RT-QL-145-6A for Mazda3 (as pics shows- it only has 3 brackets)
Here's the link to redlinetunning pdf:
http://www.redlinetuning.com/manuals/QL-Mazda_3_04+_104.pdf
50 obo for the tweeter panels (have some light scuffs not visible on the pics)
30 obo speed3 eye lids (they will probably need to be repainted- they've been around the block)
130 for the Boss MT-2 Metal Zone guitar pedal- Keeley Electronics Mod- twilight zone mod
Shipped via USPS- US ONLY.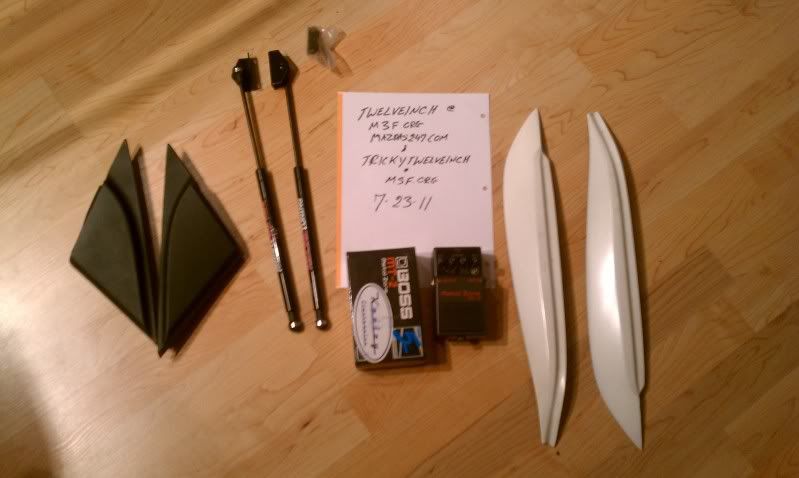 More pics available upon request- someone get this stuff outta my house!!