Discussion Starter
•
#1
•
For sale is my personal Canon SD 990is Point and shoot camera.
I have owned the camera for a little less than a year now. It has been my "back-up" camera to my DSLR. It has seen very little use and has always been well taken care of. The camera works flawlessly and has very few signs on use. The rear LCD screen (when off) shows a few light smudges and scratches from normal wear.
Specs:
http://www.dpreview.com/reviews/specs/Canon/canon_sd990is.asp
This camera sells for for $559 new on amazon.com
http://www.amazon.com/Canon-Powershot-SD990IS-Stabilized-Black/dp/B001G5ZTWM/ref=sr_1_1?ie=UTF8&s=electronics&qid=1283300636&sr=8-1
Refurbished it sells for $319 on eBay.com
http://cgi.ebay.com/Canon-PowerShot-SD990-Digital-Camera-Black-/350389876098?pt=Digital_Cameras&hash=item5194dd3582#ht_4054wt_913
My asking price is $300.00 Shipped OBO
I will be including the original box, unused cables still in wrapper, the original charger, battery, and all of the original paperwork.
I will also be including a 2GB SD Card.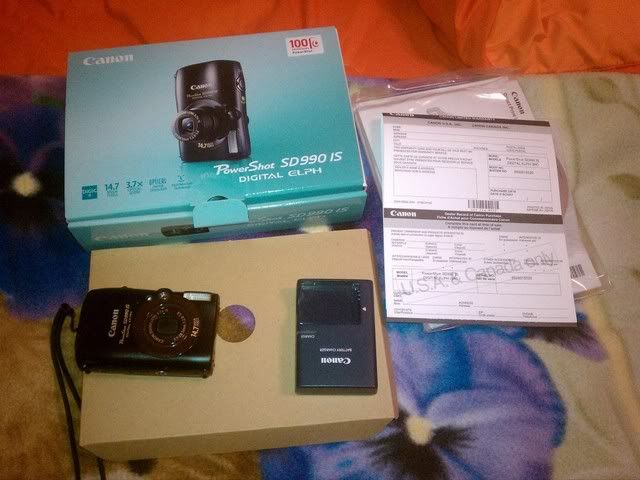 Sample photos I have taken with the camera :
Any questions? Please PM me.