Discussion Starter
·
#1
·
So I hate to post something about a topic that is frequently discussed, however I feel this is pertinent info that I have not seen discussed as I searched for it before I did this....
I had on my car the OEM mazdaspeed3 exhaust welded up to my car, and had one of the original cats removed. This left me with the catalytic converter in the headers, two resonators and the MS3 OEM "muffler." I've had this on my car for about a year now, and have been in love with the way it sounds outside the car, until now. My friend recently purchased a Corksport turbo back exhaust to put on his MS3. I LOOOVE the sound of it. Mostly because of the lack of in cabin noise, yet it sounds noticeably loud outside but not disgusting sounding. Their exhaust setup is no cats, and two resonators in 3" piping and NO muffler. So I had a epiphany...
Today I went to my local muffler shop and had my exhaust modified. I had them cut out the OEM MS3 "muffler" and replace it with straight pipe, leaving my setup as 1 cat and 2 resonators with 2.5" piping. This is my attempt to replicate the MS3 corksport sound as best as possible. After all was done the car was started up.... No sound difference... huh? The guy revved it a little.... NOOOOW we're talking, a beautiful sound. I was already happy. I got in the car and started it myself, and to my amazement my attempt at removing the nasty burring and resonating inside the cabin was highly successful!!
So, the moral of the story... If you like your MS3 exhaust setup because it is cheap yet do not like the interior resonation remove the "muffler." The reason I keep putting "muffler" in quotes, is because it's basically designed just like a resonator. This design retains all the noise under the car instead of letting it escape out the rear. Yes the exhaust tone is louder when you get on it, but cruising it is dead silent at any RPM's and there's no resonation. If the total noise outside is too much for you, I would definitely suggest a true muffler but I am happy with how it sounds. If you have any questions feel free to ask.
Here is a video of the MS3 corksport turbo back exhaust. This is what I was attempting to replicate and believe it sounds very close to it except not as loud because I have 1 cat still.
http://www.youtube.com/watch?v=2vwuAAK_bPo#
This is my video I just made of the exhaust. Keep in mind during the interior video, that I have all three motor mounts, so there is some extra noise from them. This was also done with a Samsung Instinct cell phone, so be open minded about the sound until you hear it in person.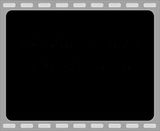 Picture of the axle back setup: