Discussion Starter
·
#1
·
As some of you know, I have been putting in selected EDM parts as I get my hands on them. The first one was this:
http://www.mazda3forums.com/index.php?topic=134038.0
After a huge shipping mix-up, courtesy of DHL, my second installment finally arrived: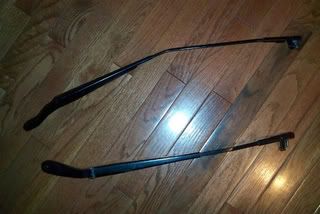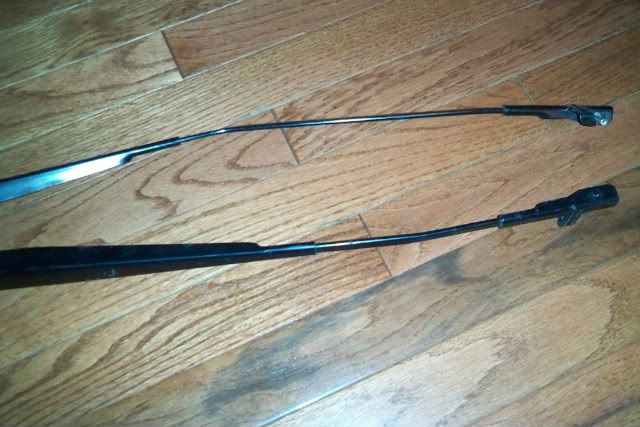 The reason why these things are worth their weight in gold to me is a few. The first is that I have had aero blades on my last couple of German cars and I was amazed by how low they sit out of your field of vision, how well they hug to the windscreen and how well they clear rain and snow.
For whatever inane reason, Mazda USA didn't spec these out for our USDM cars... WEENIES!! Do they seriously not think we get bad weather here? No heated mirrors, wipers that came out of the 80s... Grrr....
It's kind of hard to see in the pics, but the passenger arm doesn't have the strange bend in it like the normal ones. So, I will post up some pics once I get them installed and kitted out with some new blades, with help from this topic:
http://www.mazda3forums.com/index.php?topic=129190.0;all
And if you scroll down, you will see a pic of the EU wiper setup on the Red MZ3 from Finland.