Discussion Starter
·
#1
·
I installed rear view camera using modified DSC OFF switch to control camera operation.
Usually for rear view camera, simply connect to reverse signal to activate rear camera with some delay and hold circuit. But I thought there are not much need for me to have rear view camera ON everytime in R position.
So I decided to make switch to control rear view camera ON/OFF only time I need when ACC is on.
As title says, I used OEM parts : DSC OFF switch for my rear view camera operation.
As you know, this switch is called momently switch(only while you pushing, switch send puls)> So I had to conbine this switch with RS-Flip Flop circuit to make it alternate hold switch.
Here is the back of DSC OFF switch. Simply TNS +,- and switch signal IN and OUT.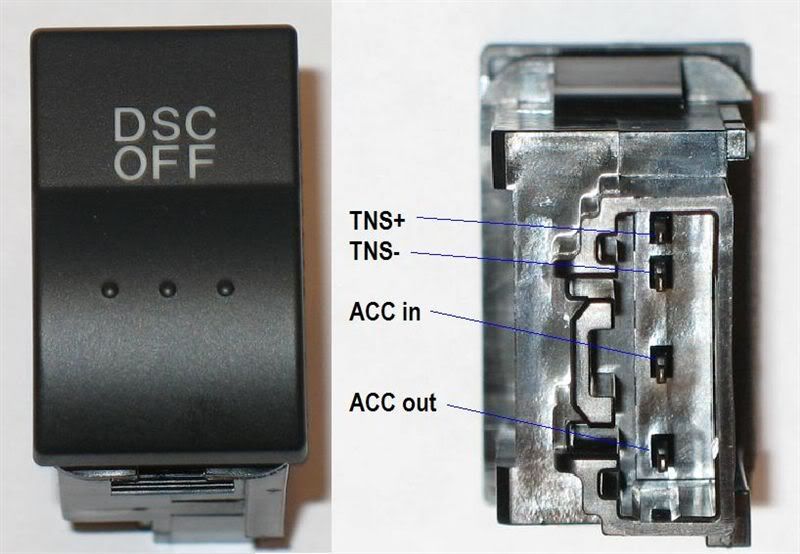 It will make installation and afterservice easier if you make coupler. I made simple coupler using comon computer connector M/F.
White coupler is the for switch I made.
With this system, you can ON/OFF camera anytime you want when ACC is on by momently switch such as DSC OFF switch. one tap, camera ON, another tap camera OFF. each tap switch camera ON OFF ON OFF...
Also this flip flop circuite evapolate when ACC is off, which means even when you leave camera ON when you turn engine OFF, next time you start engine, camera reset to OFF.
So it prevent forget to turn camera off.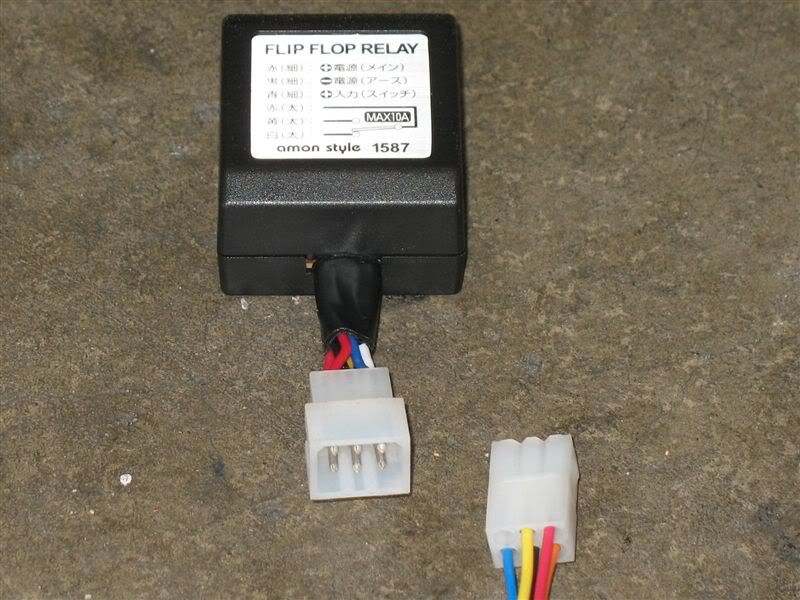 I installed rear view camera with DV-M3 flip up monitor using CCD IN. So when I activate rear view camera, monitor pop up automatically.
While you have navigation on, CCD also cut in when it's activated.
Now here is how to make DSC OFF switch into rear cam switch
First, sand off black surfice finsh to expose white main material.
Then put cutting letter whatever you want on.
Spray flat black over cutting letter
Take cutting letter off, as you wish , touch up letters little
Then spray flat clear( matt) to protect lettering surfice.
By connecting swithc to TNS +,- it illuminate just like as other switches.
Connection view for system is like this.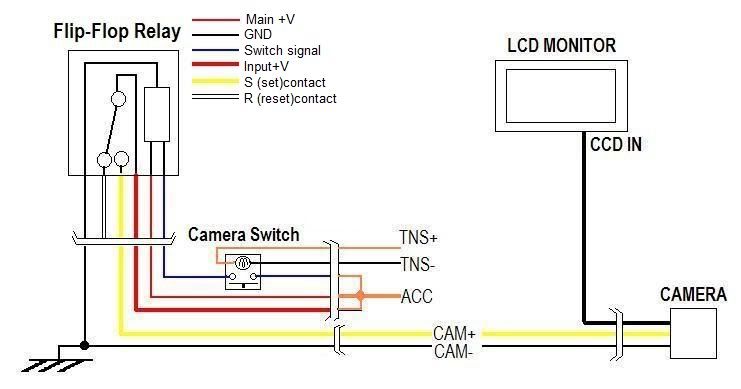 Main+V input determine when to activate system. My case, I wanted system to work when ignition key is ACC ON or IGN ON.
When IGN OFF, system shut off so no "oops, I forgot to turn switch OFF"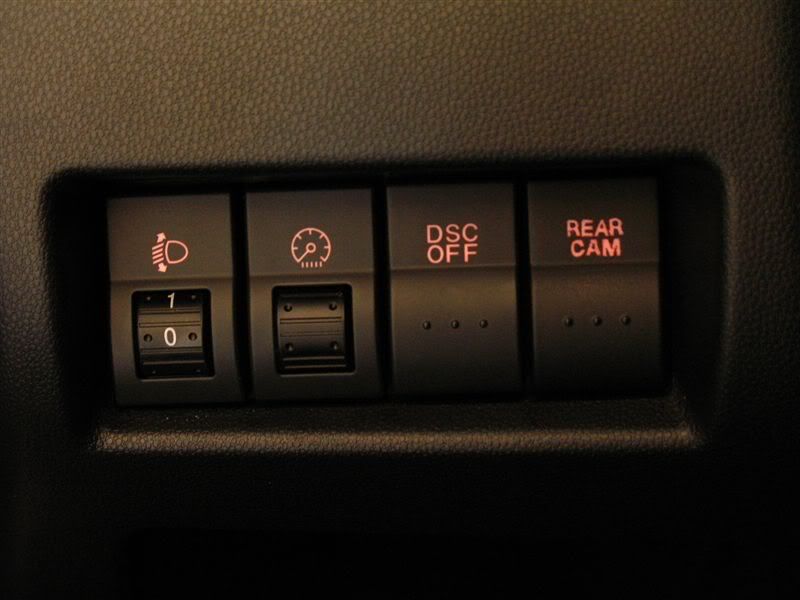 For camera instalation, this was little nervous moment to hole saw bumper..use license plate light cable holder to organize camera wire.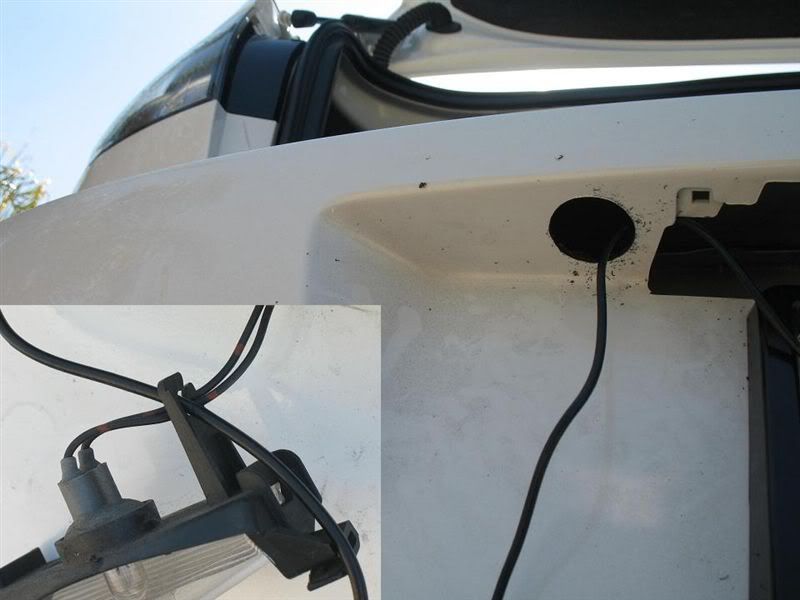 through this licence plate light harness gromet, run camera wire along other harnesses to bring it to bottom of center console.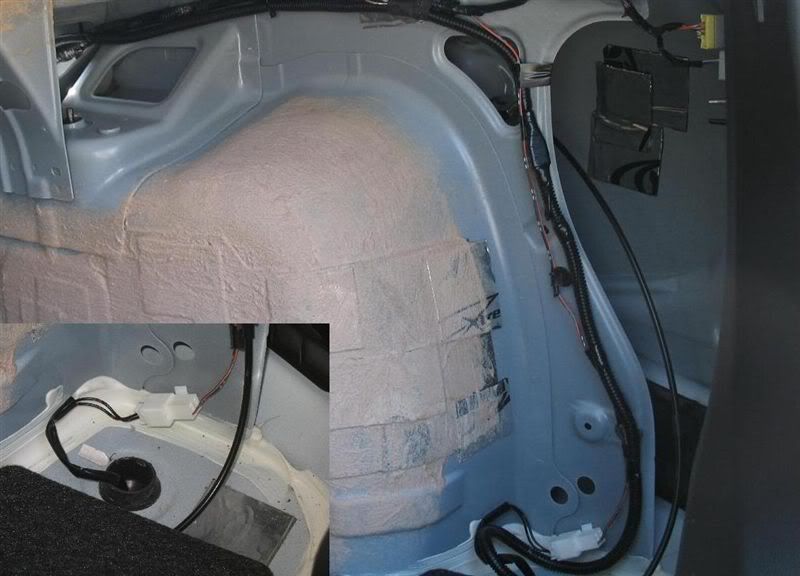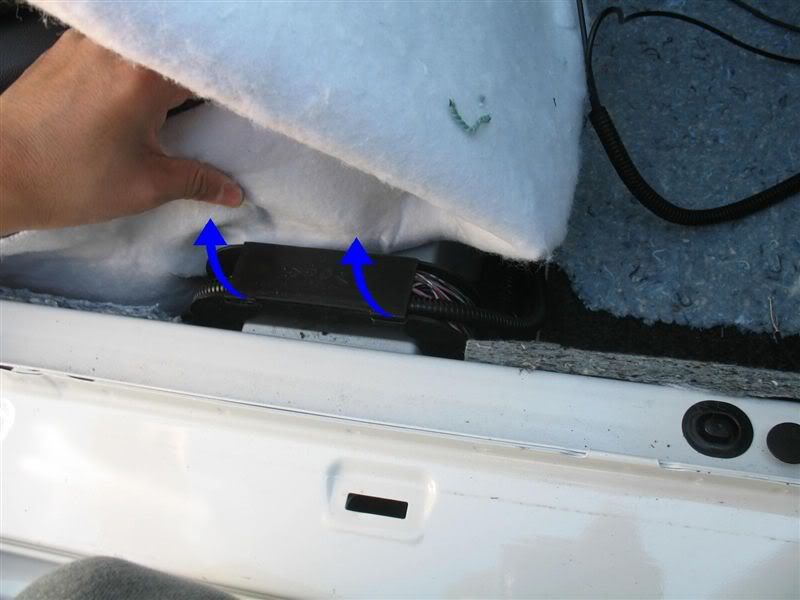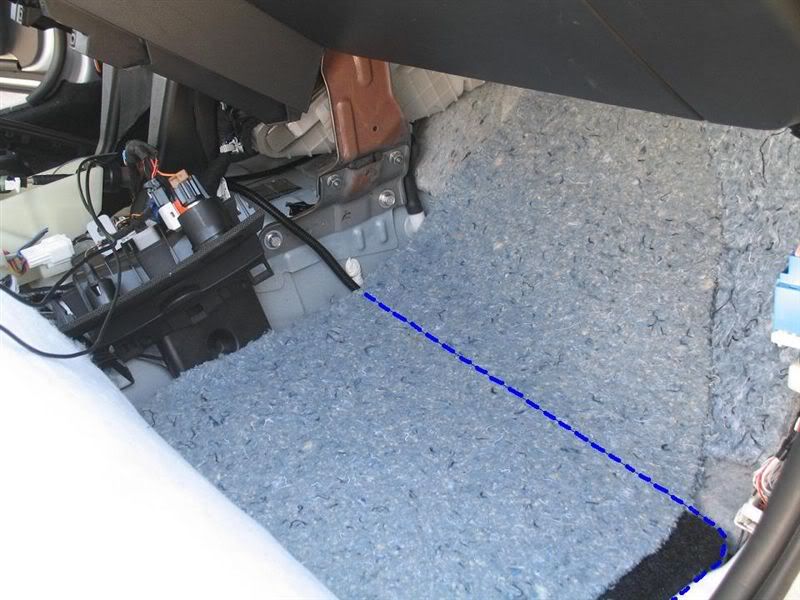 smaller connector is for camera +,-
and bigger connector for ACC x 3 and TNS +,- for switch, flip flop relay.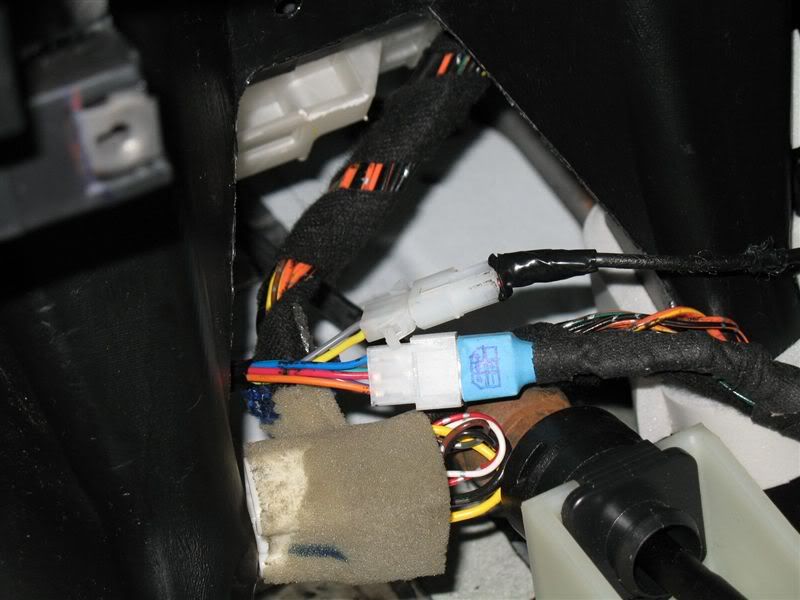 Camera view is nice for RCA connection to CCD IN with decent amount of colors.
Camera sit here on rear bumper near license plate holder.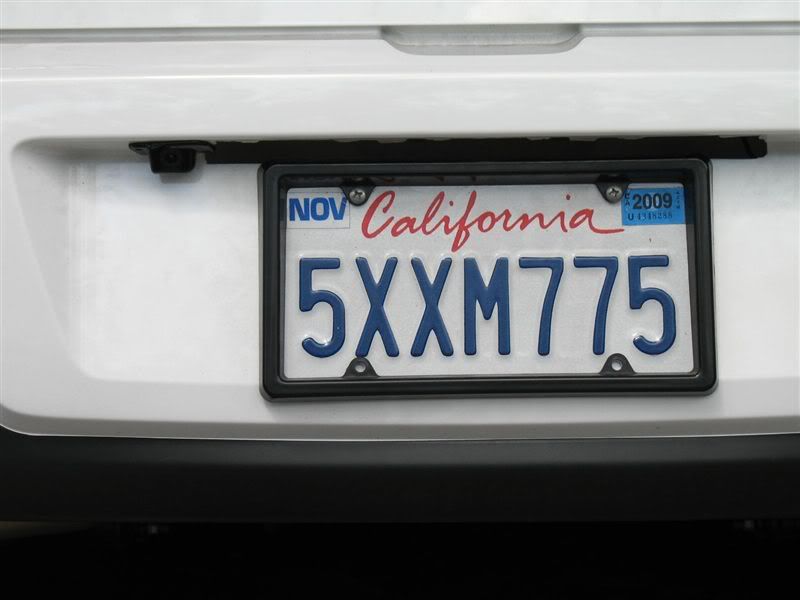 Sorry I don't have picture for camera view,,,my old picture host lost and can't find it..
I will take some if anyone interested in.
I have how this switch operate in video clip on following post. Please check video link for operation setting.
Also for GPS( Garmin GVN53) I costumed harness to use RGB signal for clear resolution.
How to is on last page of
http://www.mazda3forums.com/index.php?topic=99280.150