Discussion Starter
·
#1
·
So I decided to change out the Koni Yellow's and H&R springs for coilovers. After reading through many, many online reviews, decided KW Variant 2's were the way to go. The quality of the product is superb. I ordered from Speedware Motorsports. The order was faxed on Tuesday morning and unbelievably, they arrived from Germany Friday morning.
Installation was pretty straightforward, much easier than the Koni install.
Big difference between the rear springs. H&R on the left.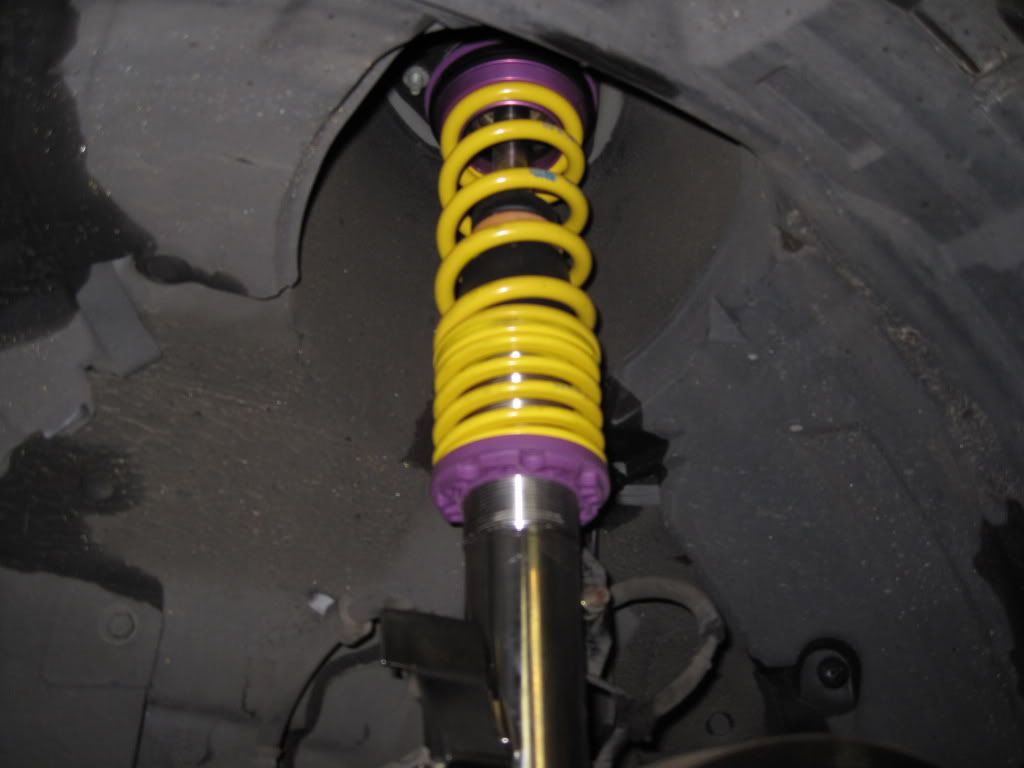 SO LOW! :shock: Zero wheel gap.
I'll have to adjust them as they settle. Luckily I can raise and lower the car in just a few minutes. Adjusting the dampening is a breeze too.
I'm also on General Exclaim UHPs (mounted a few days earlier). I had some dry roads on the way back from fender rolling yesterday. The car sticks to the road so well, the ride and performance is awesome. I'll write more once I dial in the camber and receive an alignment.
Thanks to my local MazdasNW crew for helping with the install. :cheers: