Discussion Starter
•
#1
•
Hi guys,
i did my a-pillar mount boost gauge and i think it turned out nice. i was going to use double sided tape, but it was so thich it made the gauge pod stick out. so i ended up using self taping screws, i know all about the side curtains....i think it is fine. i took a pic.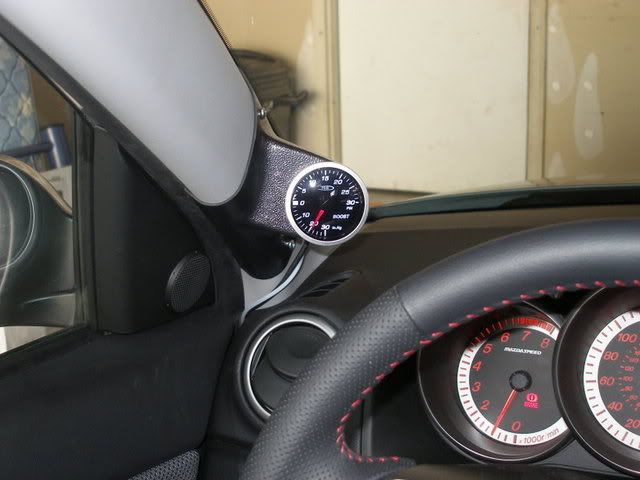 i also took two vids this one is the third gear boost pattern from 2000rpm all the way to redline...it builds rather slowly to 15psi and stays until 5500 then it falls to 6psi by redline.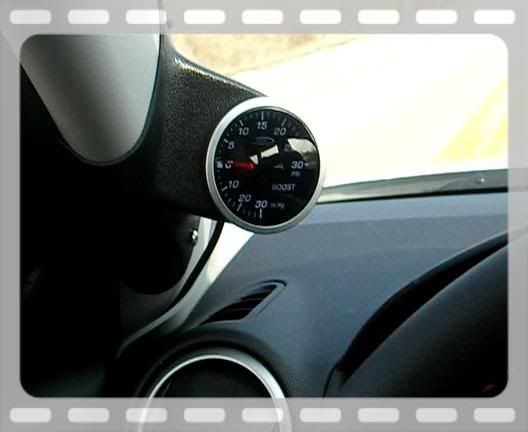 this vid is of a spike in fourth it jums to about 18 psi and holds at about 16. i did not hold it long...100 mph on a side road would not be a good idea !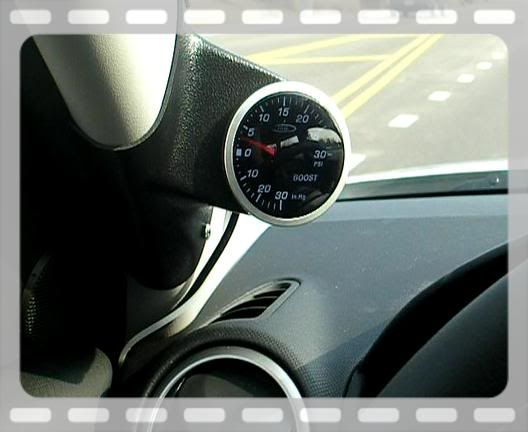 i have seen spikes up to 20 psi in 4-5-6 gears ! it all depends on how the car feels. with a gauge i can now prove how irratic the boost is on this car.
sometimes it will spike to 20 and hold 16-17. other times it will only get up to 14 psi max,, in the same gear !!