Discussion Starter
•
#1
•
My 3 has been down since last spring, when the transmission was acting up. I had the transmission rebuild last December and decided it would be a good time to handle some body work type issues. Items being addressed are the headlights, front bumper cover, fender liners, and the underside engine splash shields.
The one issue I'm having right now is sourcing the fasteners for the covers. Reference
this diagram
Although my car is a hatchback, everything is the same underneath as the sedan. It seems some of the items in the diagram have been superseded.
These are the two shields I'm referencing.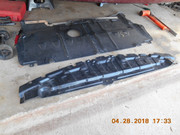 My car never had the forward shield that attaches to the front bumper cover. I need this in place because I live on a gravel road and, at times, rocks get kicked up. That's how I ended up losing the ambient air sensors located behind the grille. Then, the engine splash shield goes into place. All of the U fasteners need to be replaced and, based on my findings, the ones for the splash shield and elsewhere have been superseded with part
#9YB3-10-603
- headlamp fastener.
I would appreciate it if someone would snap some pics of these shields mounted under the vehicle. The diagram has bolts and also a couple of plastic fasteners, like this: #
GD7A-50-EA1
.
Here is one of the old U fasteners: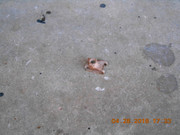 I'm thinking I can replace the U fasteners attached to the underside of the radiator frame with the above: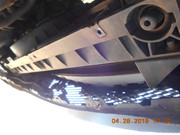 My final question is this Phillip's head screw.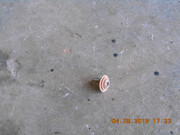 I can't remember where that attached. Is it part of the bumper assy?