Discussion Starter
·
#1
·
One of my wonderful friend gave me a gift of 4G TL Bi-Xenon projector kit for my 2015 Mazda3 application.
After observing this replica? projector, it very much is lke MD2S 3.0 kind vertically wide beam pattern with big foreground illumination.
I have read about foreground limiter fabricating posts, some says it may cause reflector bowl to burn due to trapped heat by limiter shield blocking it.
So I tried come up solution, that has heat escape window, rather wide opening yet can be limit aggressive and also somewhat adjustable.
Plate itself has two tab? flap.
One on upper is to make heat evacuation window, yet blocking leak.
The other one on lower is limiter.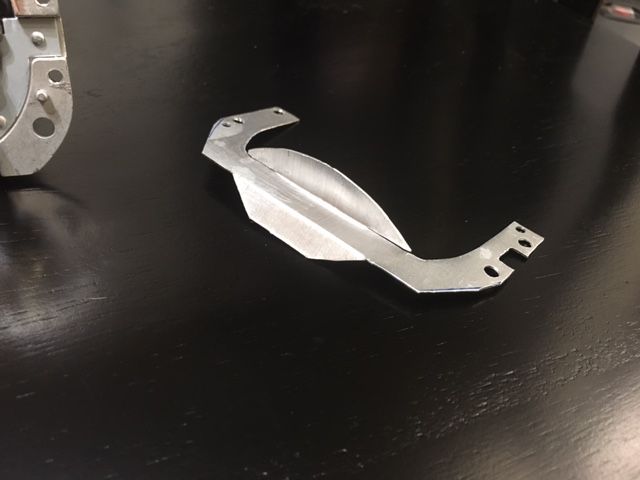 Upper one is bend forward allowing heat to escape.
Lower one bend backward, limiting foreground illumination.
Depend on angle of bend, it can be adjustable somewhat without changing size or limiter tab.
It can limit aggressive without making window too narrow this way.
Bend lower tab far back make limit less.
This is before
Here is with limiter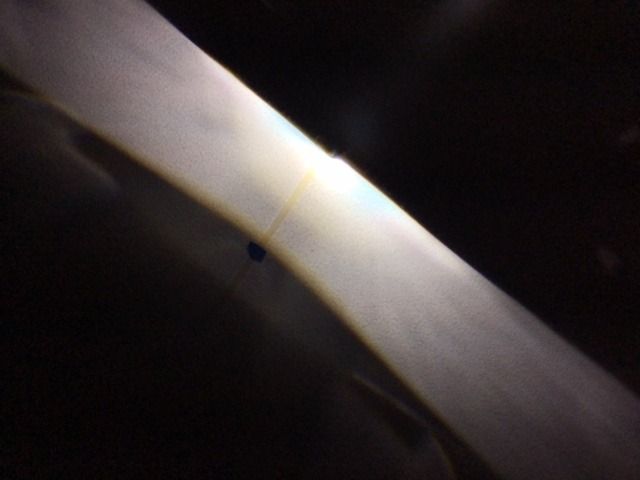 I used license plate kind aluminium sheet, so thickness of sheet is added between lens and bowl..
Didn't want to space, hope it won't affect beam pattern too much
Now time to fit those into headlight.
It was easy butyl seal, so basic oven baking worked well.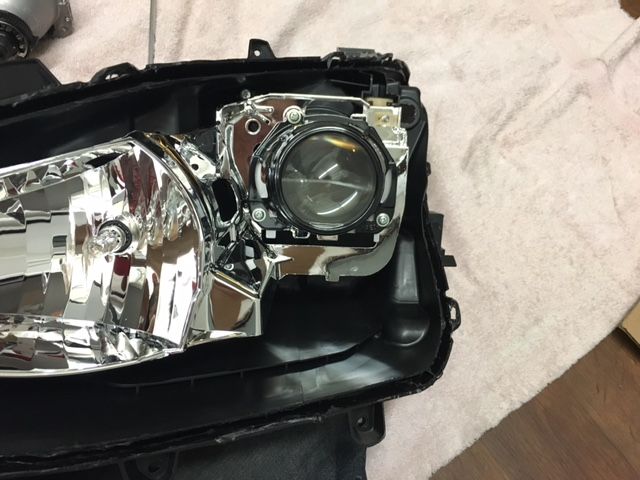 Held by 3 screws,
to the left is original H11 projector, to the right, Bi-Xenon 4G TL replica?? with fabricated foreground limiter.
Bolt holes were exact layout. so literally, just swap projector. Kinda felt like,, I didn't feel like retrofit ..lol
Lens holder screws touches mount base, since I was not sure how accurately those 3 screws stick out, I place small spacer between.
And due to slight structural difference, (flange base of reflector bowl thickness, lens holder base ), original 3 screws had to be cut short very slightly.
Since this replica projector is pretty much generic simple design, it does not have any positioning locator pin or some kind of alignment accuracy consideration,,,
mount on actual car and make sure alignment "within" screw holes are important.
This 15 min can regret you hugely if you fail align well. lol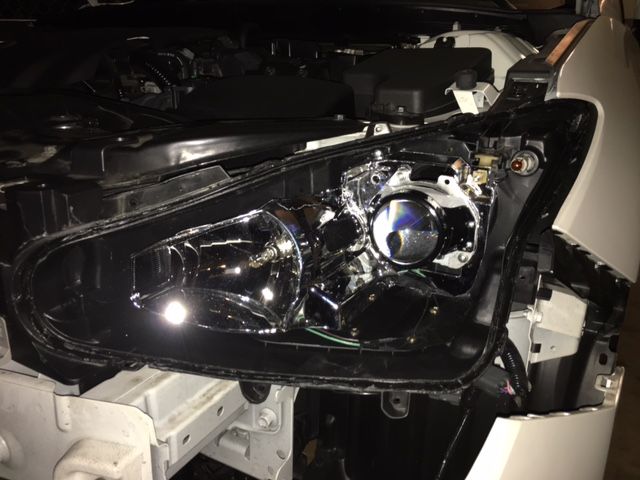 Decided to mount ballast at the bottom of housing. 3 bolts run though.
Bolts were fused to housing material with nylon lock nut, with rubber washer on outside.
Then ballast mounted with another nylon lock nut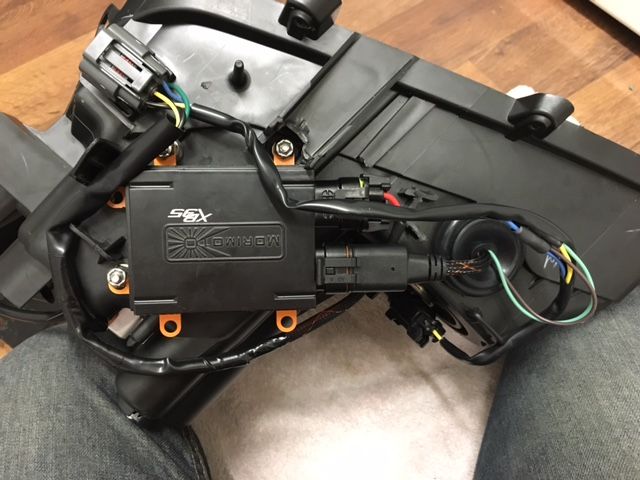 All wires are organized at connector on left top, so removing headlight from car only take one main connector to be disconnected.
easy design!!!
For high beam solenoid, I just split from high beam lines...for now by cancelling DRL
This car has DRL that is wired to be series connection RH and LH high beam bulb. Even 6V can trigger solenoid,, I wasn't sure if that good for solenoid..
Is it OK that way?? if so,, I can have DRL as well with simplest wire work.
If not, I eventually need to make one harness that only receive "high beam" signal.
LH side high beam input polarity flips when DRL use, so diode can sort out which is high beam signal and which is DRL signal.
Just bit of work have to run to the other side,,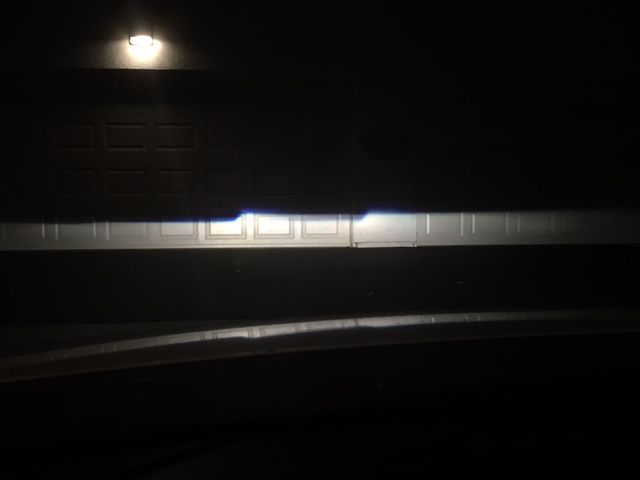 I think,, foreground limiter place thickness add slight space affecting beam pattern slightly,,causing same effect of "space lens out",,which was not my preferred intention.
Bit too much color at cut off center and very slight image distortion.
Here is limited bottom beam pattern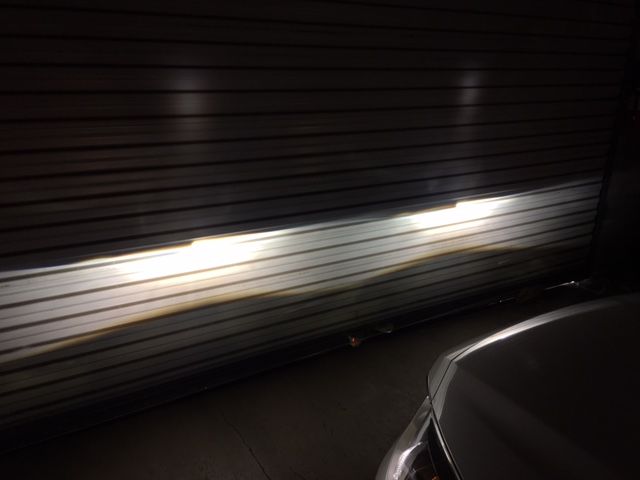 ​