Discussion Starter
•
#1
•
Just installed some HID's on the wifey's Mazda 3. It was as easy as changing out the H11 headlight bulb! IF you're thinking about switching to Sylvania Ultras or Silverstars, forget about it. Just purchase some inexpensive HID's. They're cheaper than Sylvania whatevers and blow those away. I just bought some inexpensive one's from ebay. OPT7 HIDs in H11 bulbs and 6000K for $35.98 shipped from BurkeMotopros. IF these last like the DDM tunings, then it's well worth it. I didn't go DDM tuning since they only use the slim ballast now. I prefer the full size ballast. Seems like they have less flickering and not working issues (in my opinion). Sylvanias usually only last me six months to a year and cost more.
It was the easiest HID conversion ever with this kit! Not sure if it was the kit or H11 setup. No option A or B like DDM tuning, no extra wires, no need for a ground wire. Just PLUG N' PLAY! I haven't decided if this will be the final location for the ballast, but for now it will do. Just used the double sided sticky pads that were included with the kit. Just lefty loosey, the stock halogens and righty tighty the HID H11 bulbs. DONT TOUCH THE HID BULBS WITH YOUR FINGERS, try not to handle the HID bulbs due to grease or oils from skin causes it to burn out quicker.
You say... :worthless-1 1:
Before: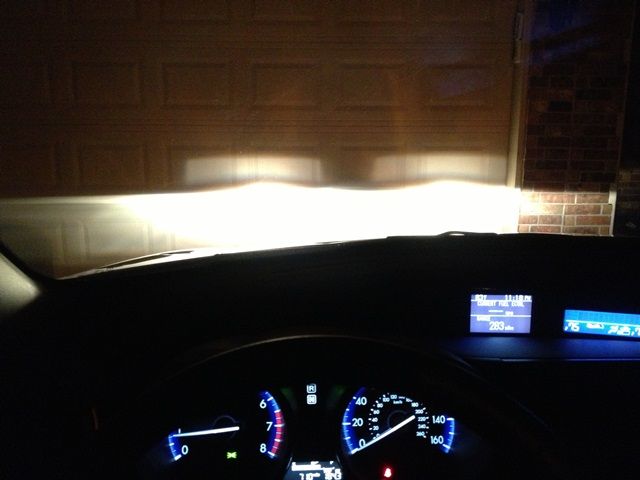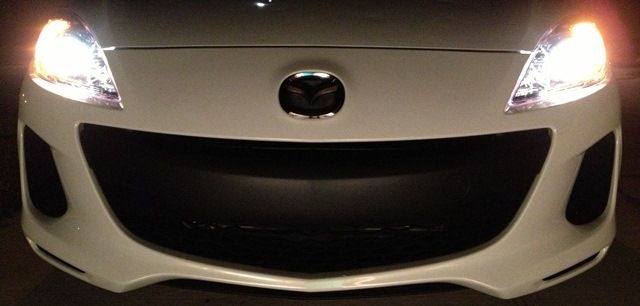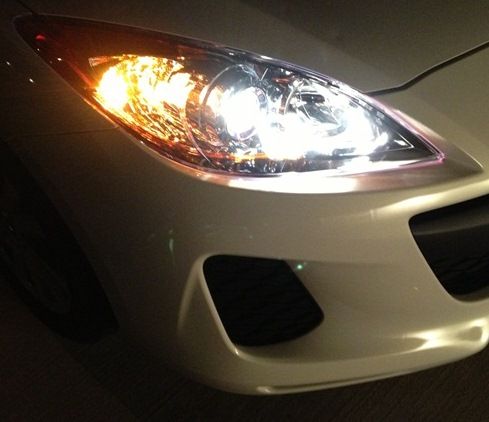 During:
One half of the HID kit. only plug unplugged is the one going to the stock harness...
Driver's side (big plug clip up).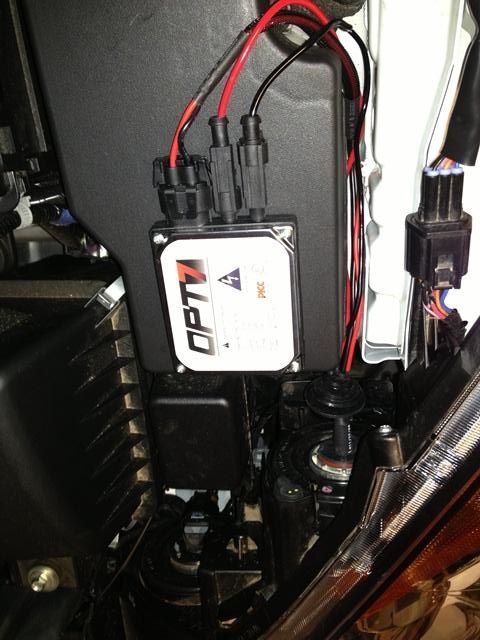 Passenger side (big plug clip down).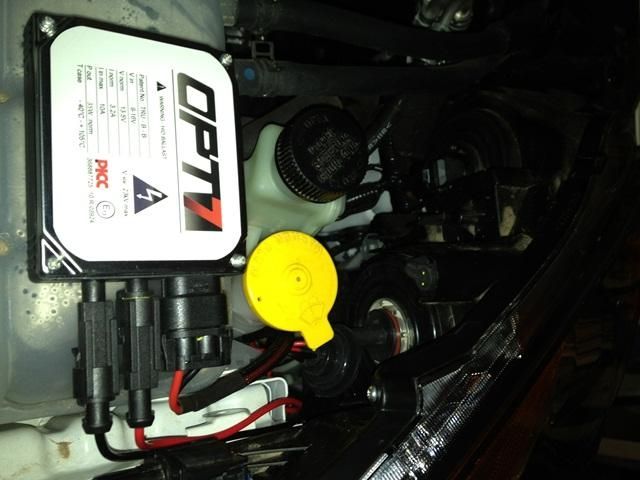 Driver's side with HID and passenger side stock halogens.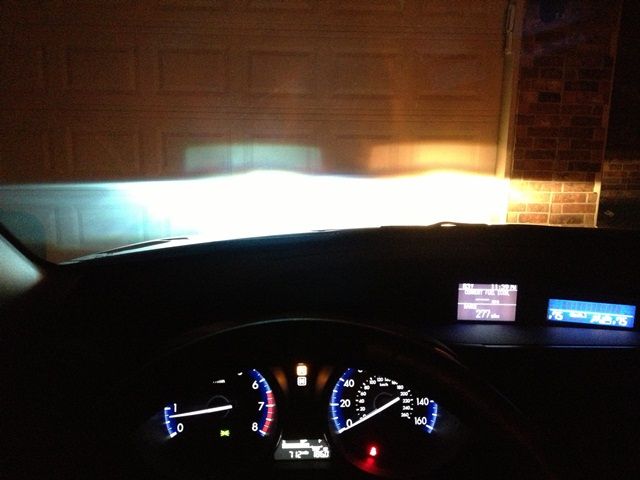 After: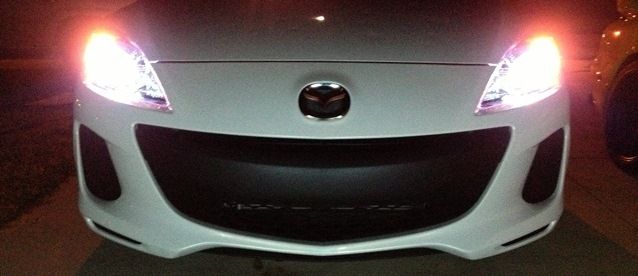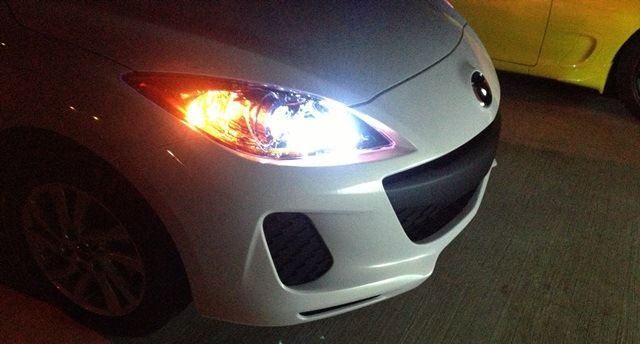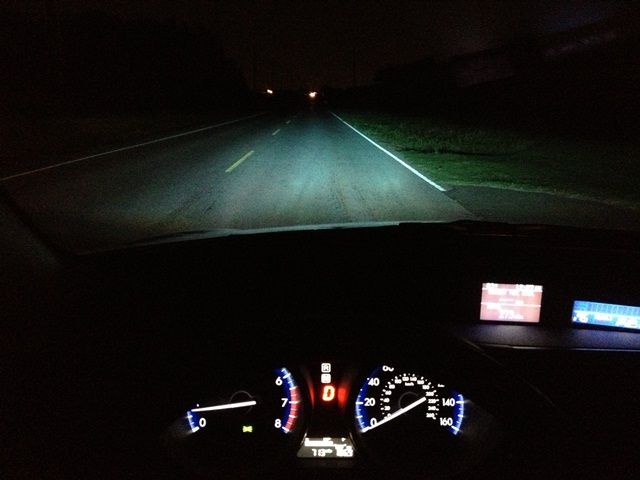 Hope that helps out with those on the fence or is worried about difficulty of installation. BTW, my first official post here.