Discussion Starter
•
#1
•
Huzzah for pics!!
In summary, the Allentown group meets at Wawa, then everyone meets at Damon's, where I win. (I love that game.) We see a 6 wagon in the lot with zoom-zoom on the windah and poochies in the back. What's the line Brandon?
It wouldn't be a car show without Jim next to the cargo van - with a special guest appearance by Brandon this year!! The cargo van might be the official Mazda meet people mover of the PA crew... we all couldn't fit in a Mazda5 like the Jersey group did at ZZL. A very sad Dan was locked in a Skion and I still think having the external power hookup dangling from the Buick is funny. It looks like something is broken already! Finally, we ended the night with some honking horns and watching the Mustangs be chased out of the lot by the conversion vans .... good times. I remembered to include the stitched image at the end of the collection, along with the "goodies" from Skion, Toyota, and special thanks to Ford for the bag!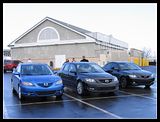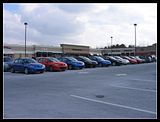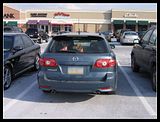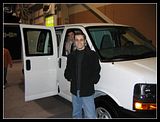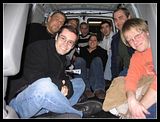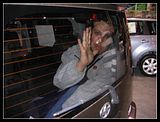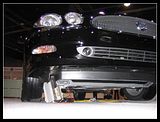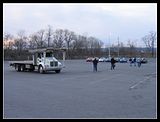 Had a great time today guys!! I look forward to the next meet with more beers and trivia!
:cheers: