Discussion Starter
·
#1
·
This is for the 15 and 9 led brake lights you can find on ebay. They're both smoked quite a bit, so light output is really diminished compared to a regular clear lens. I tried shining a 1 watt led flashlight with a focused beam and the smoked housing killed the output in half to the point I could look directly at the 1 watt led without any hot spots in my eyes.
The newer design is supposed to be brighter, but after taking off the led boards and comparing them, it's the same components. The 9led version has slightly brighter leds, but I can only figure they used smaller resistors to get the added brightness. The reflector design has also been changed. The 15led had a beam pattern that shot straight back at 90*. The newer version has revised optics. There are two hot spots in the beam pattern, one angled slightly higher then 90* and the other at 45* though it's the dimmer of the two. A really big improvement, especially with the smoked design.
The 9led also has a weird purple tint. It's not that noticeable on carbon grey, but it might be on other colours.
Stock red lens with devin98 leds, 15led from ebay, 9led from ebay.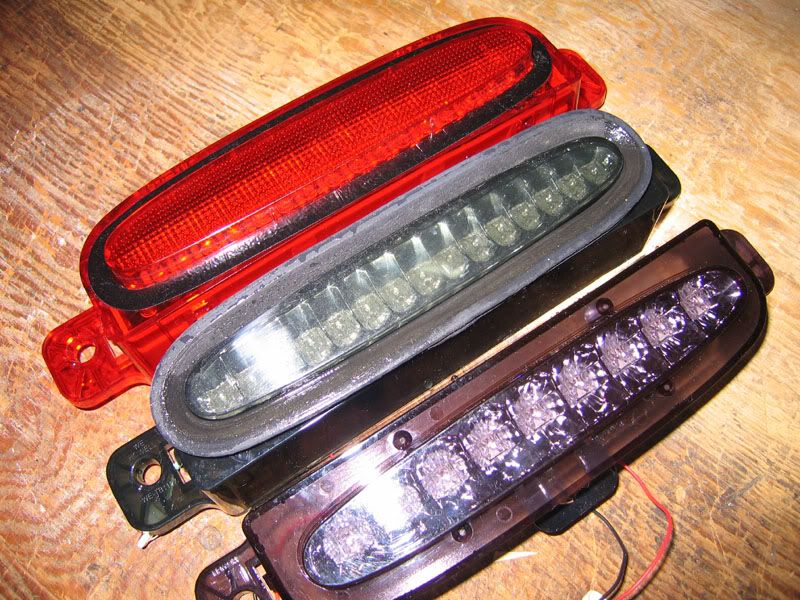 The purple tint.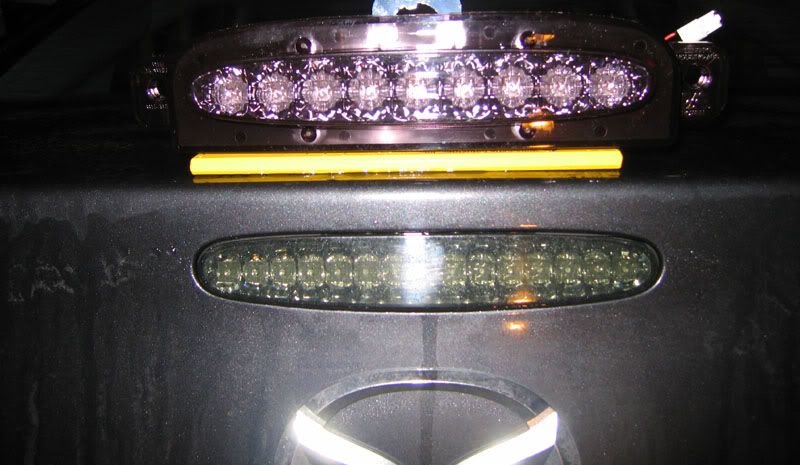 From afar.
It doesn't affect the red colour.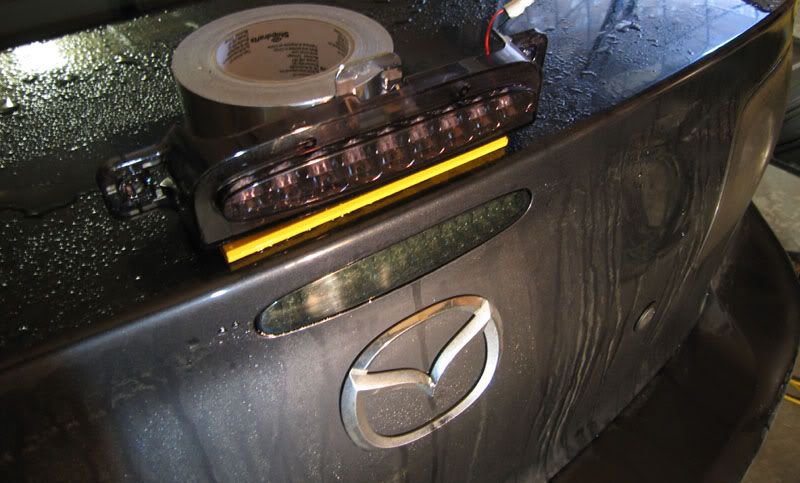 15led lit up.
9led lit up.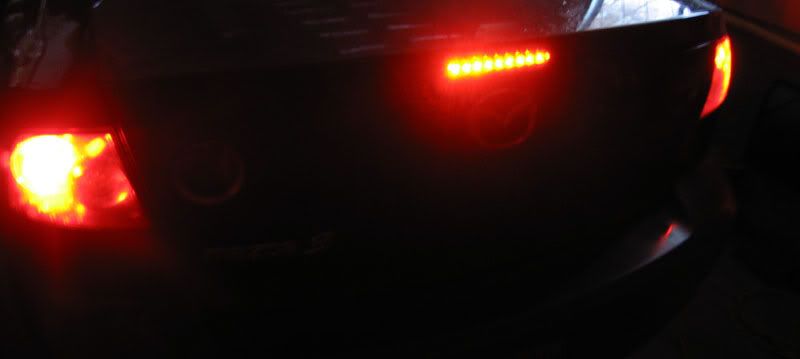 15led head on.
9led head on.

Personally I prefer the 9led version. It fills out the space a lot better, and has a better optic design to focus the output effectively. I didn't try the clear version, but I imagine it's super bright. The leds themselves naked are good.
I'm just going to gut the 9led, put it in the 15led frame, and rewire some .5watt smt in there and annoy people behind me ;D